Bring a New Level of Awareness to Your Triathlon Training
Keeping a training journal (or log) will bring a new level of awareness to your triathlon training. It can help you learn from your mistakes, identify successes, avoid burnout and find motivation to achieve a higher level of success. Here's why it works:
Four Reasons to Keep a Training Journal
Track improvement. Whether you complete marker sets (or field tests) every 4-6 weeks to establish baselines, set training zones and monitor progress or you simply have a favorite workout you keep returning to, a training journal will allow you to compare similar efforts across time. Looking back, you may be pleasantly surprised to find you've dropped 10 seconds off of your 4 x 1 mile run efforts, even though you felt miserable both times while doing them.
Visually see a record of why you're tired. There are athletes who focus on the day-to-day workouts and forget to look at the big picture. Wonder why you are fatigued even though you only had an hour spin on the bike? Look back to see your previous workouts for the last month and you may find you haven't had enough rest days or recovery. Having a coach or training plan will significantly reduce the likelihood of this happening. As athletes, we know how easy it is to join friends for an unscheduled workout or add in extra cross-training on rest days. Don't if it might push you over the edge and take you off your path to achieving your bigger goals. While rest days can be planned in advance, there are times when it may be necessary to take a day off, especially if you're sick or feeling excessively sore or fatigue.
Write down what went well and what didn't. You will learn faster from your mistakes and recognize what works best for you if you are tracking both. How much fuel did you consume on that workout when you hit a new power record? How much sleep did you get the night before you bailed half-way through an abominable swim session? Once you start to notice correlations you can improve the quality of training by making adjustments to your fuel, sleep, hydration, and more. It is particularly useful to track what worked for you during a race and what you can improve upon for upcoming competitions.
You can communicate with coach via an online training log. There are several training log platforms online that allow you to write comments into workouts. At ENDURANCEWORKS we really enjoy the layout and ease of TrainingPeaks and all of our training plans use it as a platform for posting daily workouts.
Two Things to Avoid with Training Journals
Don't let the time you spend filling out your training journal take away from your training itself. If you only have 40 minutes to fit in a 40-min run then get out the door! Don't cut the run short so you can download your results and check what your pace was. It is okay if you don't fill in your training journal until the evening or the next day.
Don't become concerned with always setting personal bests.

Many online training logs congratulate you for setting a new personal best. It feels great to have a workout where you are breaking new barriers but most of the time training doesn't work like that. You will have mediocre days, and even really bad ones. These ups and downs will appear in your training journal and you have to be okay with that.
The best way to begin with a training journal is to have a training plan you can follow. At ENDURANCEWORKS we offer training plans for triathlons, running races, and aquabikes.
Happy New Year!
David
—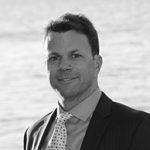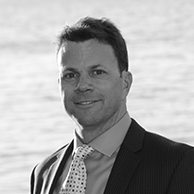 Coach David Glover, MS, CSCS has completed 28 IRONMAN distance triathlons, which includes two sub 9 hour finishes and winning Vineman Full twice. Now, David's passion now is helping triathlete and other endurance athletes achieve their dreams through his online triathlon education and training company, ENDURANCEWORKS. David has an MS in Exercise Physiology and is certified as a coach by IRONMAN Triathlon, USA Triathlon and USA Cycling plus has his CSCS from NSCA. After six years of living, training and coaching in the triathlon mecca of Boulder, CO, David currently resides in Southern California.