I love receiving emails from athletes when they self-assess their performance in races and identify opportunities for their next race. I'd like to share an excellent example of how to do this.
A 50-54 male triathlete emailed me recently after successfully completing IRONMAN Texas. His first IRONMAN, he set a goal to finish under 16 hours and he achieved it by more than 5 minutes.
In his email, he said:
I signed up for Ironman Arizona last week and am going to be following your 24-week novice program that begins on June 4. It's already on my TrainingPeaks. I plan to shave off at least an hour from my time with a goal of completing it in less than 15 hours.
I like how he identifies a measurable goal for the next race, has a training plan (stepping stones) in place and set a deadline to achieve it by (race day).
In the next part of his email, he shares lessons learned from Texas and identifies specific opportunities to shave more than an hour off his recent time in order to achieve his new goal for his next IRONMAN Triathlon. Please note that these principles apply to all types of events and distances:
Here are a few things I learned:

1. During the marathon, I would run until I saw an aid station and then walk to it. I would then walk the same distance from the aid station afterward before I started running again. The aid stations along the roughly 8.5 mile loop were about a mile apart, which gave me a few minutes break each mile and made the marathon a focus on getting to the next aid station. That strategy was working great until about mile 20 when it became too dark to run in most areas. I needed to walk in order to keep from tripping in the dark and, once I walked for about a mile, my legs tightened up. I ended up walking most of the last six miles because of the dark and because of tight leg muscles. I think that if had I worn a headlamp, I would have been able to keep the same strategy of only walking when I saw an aid station, which I think would have kept my legs from cramping.

My lesson learned: Put a headlamp into the run special needs bag (and then throw it away before getting toward the finish line so it's not in the finisher picture). I plan to do that in Arizona and hopefully cut at least 30 minutes or more from the run. If I don't need the headlamp, I'll just throw it away.

2. Texas was my first open water swim, and I ended up doing the breast stroke a lot more than I planned because I wasn't fully comfortable.

My lesson learned: Practice swimming in a lake. My swim was 1:54. In Arizona, I plan to cut more than twenty minutes.

3. I spent 22 minutes in T1 and 19 minutes in T2. Someone recommended the next day to not go into the tent. It's too tempting to sit down and relax. I plan to shave that total time in half in Arizona and not go into the tent.

4. On the bike course, I put filled water bottles (with my extra salty drink) in my special needs bag at mile 61 and three extra Lara Bars. By the time I arrived at special needs, my bottles were hot from being in the Texas sun all day. I threw them away at the next aid station and got an ice cold Gatorade.

Lesson learned: Just use the Gatorade on the course (other than filling my torpedo early that morning). And I can put three Lara Bars in my bento box and three more in an empty water bottle, thereby completely eliminating my special needs bag on the bike course.
His goal now:
My goal for Arizona is less than 15 hours. I think I can go less than 14½.
I believe he'll achieve his goal.
David
—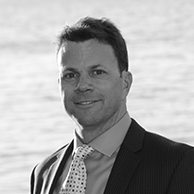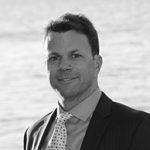 As an athlete, David Glover has completed 28 IRONMAN distance triathlons, which includes two sub 9 hour finishes and winning Vineman Full twice. Now, David's passion now is helping triathlete and other endurance athletes achieve their dreams through his online triathlon education and training company, ENDURANCEWORKS. David has an MS in Exercise Physiology and is certified as a coach by IRONMAN Triathlon, USA Triathlon and USA Cycling plus has his CSCS from NSCA. After six years of living, training and coaching in the triathlon mecca of Boulder, CO, David currently resides in Southern California.