I love athlete questions, especially questions with answers that challenge the triathlon – and especially IRONMAN Triathlon® – culture of "more training is better."
A client of mine completed her first IRONMAN in Cozumel in November where she finished 2nd in her age group out of 39 (which is phenomenal). She decided to do another IRONMAN this year and emailed me this question:
So now "everyone" thinks they are going to Coach me and tell me what I need to do to get faster since my first IRONMAN…  People bombard me at the pool telling me I have to do more and train harder, etc. I know this is all untrue. HOWEVER, it gets me thinking (naturally) and I'm curious – is there anything to do within your training plan that you would suggest for me to do to try and improve my IM time?! Or do I just hope to naturally improve over time with consistency in my training and by improving my fitness level

P.S. I knew this was going to happen if word got out that I was going to do another IM, yikes.
What I am about to say will likely go against almost everything you've heard about triathlon training and especially IRONMAN Triathlon training. Here it is:
You can become a faster triathlete by doing less swim, bike and run training.
Having worked with more than 5,000 triathletes over twenty years, most are doing enough training to achieve their goals and many are often doing more than they need to in order to achieve their goals. What I've also observed, ironically, is that athletes who have the most time (retired or not working) are also more likely to become injured than athletes will full-time jobs and other commitments like family.
In addition, research on injuries in triathletes also suggests that many triathletes are doing too much training given the high incidence of injuries. A 2003 study by Burns and colleagues* of the training patterns of 131 triathletes found that:
50% sustained an injury in the 6-month pre-season  (2.5 injuries per 1000 training hours)
37% became injured during the 10-week competition season (4.6 injuries per 1000 training hours)
So, how do you become a faster triathlete without doing more swim, bike and run training? Let's look at these seven areas:
Recover better.
Train intentionally.
Don't get injured.
Always work on technique.
Build strength.
Increase mobility. Note: mobility is "the ability to move or be moved freely and easily" and goes beyond simply flexibility, which refers to the ability of your muscles to stretch.
Eat healthy.
I plan to tackle each of these in detail with a dedicated a blog post starting with Recover Better.
And, yes, there is still a minimum level of swim, bike and run training you must do in order to gain the fitness and endurance you need to achieve your goals. The actual volumes, intensities and duration of your training will be dependent on you and considering a number of factors including race distance, age, goals, experience level, sport background, health, current fitness level, etc.
David
P.S. Need a purposeful training plan that takes the guesswork out of your training and gives you a purposeful structure to reduce risk of overtraining and injury? Check out our training plans for triathlons from sprint to IRONMAN® and running races from 5k to marathon.
—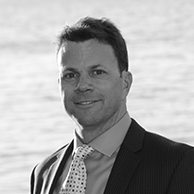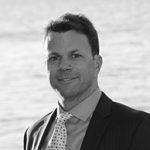 Coach David Glover, MS, CSCS has completed 28 IRONMAN distance triathlons, which includes two sub 9 hour finishes and winning Vineman Full twice. David's passion is helping triathlete and other endurance athletes achieve their dreams through his online triathlon education and training company, ENDURANCEWORKS. David has an MS in Exercise Physiology and is certified as a coach by IRONMAN Triathlon, USA Triathlon and USA Cycling plus has his CSCS from NSCA. After six years of living, training and coaching in the triathlon mecca of Boulder, CO, David currently resides in Southern California.
* Source: Burns J, Keenan AM, Redmond AC. Factors associated with triathlon-related overuse injuries. J Orthop Sports Phys Ther. 2003:22:177-184.