"You are an IRONMAN!" You hear these words when you cross the finish line of an IRONMAN-branded event. When I crossed the finish line at my first IRONMAN in Penticton, British Columbia (former IRONMAN Canada), I was ecstatic. I felt like I had conquered the world.
Many triathletes are introduced into the sport of triathlon because they've heard about IRONMAN. It makes sense. Who can forget Julie Moss collapsing near the finish line of IRONMAN Hawaii in 1982 then crawling to the finish only to be passed by Kathleen McCartney who took the win? Or, the epic battle on the lava fields between Dave Scott and Mark Allen called the "Iron War."
IRONMAN Triathlon is the big fish in the triathlon pond with more than 200 races on their current calendar. They put on high quality, high budget and high profile events with large fields of athletes (some IRONMAN races will register more than 3,000 athletes). They do a wonderful job marketing their brand through social media and gear that people wear on a daily basis.
Still, there are lots of other triathlon events to explore that provide a fantastic race experience in smaller, more intimate race settings at a lower price.
Why Consider Other Triathlon Races
Races have their own way of making a race memorable. For instance, Harvest Moon Triathlon in Colorado places a Slip 'N Slide at the finish line. The race production company, Without Limits, also adds a first timers wave to all of their events. This welcomes new racers who may be nervous about the swim segment of a triathlon.
Races are often in scenic locations. For example, one of our athletes competed in a race that had the slogan, "It won't be pretty, but it will be beautiful." The race directors had passionately fought to get the permit for the race for ten years. Similarly, Vineman Triathlon, which was bought by IRONMAN, took place in Santa Rosa in Sonoma County (wine country). Seeing the buoys in the Russian River between the fog on race morning was nothing short of surreal. The bike and run took athletes past dozens of wineries.
Entry fee at other will likely be less expensive. If you are really pumped to do a full-distance triathlon, but don't commit to the IRONMAN race fee, consider a smaller race series or an independent race such as REDMAN TRIATHLON, which is currently at $375 and will be $475 at its most expensive price tier.
Triathlon simply means swim, bike, run. There is another realm of triathlon with off-road races. Without mountain biking and trail running, these courses are rarely a standardized distance. They will take you into nature and test your skills in a whole new way.
Where Can I Find Other Triathlons?
Two of our favorite triathlon race calendar online are trifind.com (all distances in the U.S.) and K226.com. (full distance and 70.3 distance races around the world). USA Triathlon lists all of their sanctioned events and local triathlon clubs often have a similar calendar of races on their websites. These are just a few places to look. Wet your appetite and keep searching until you find your ideal race – one that challenges you, excites you and motivates you.
Regardless of what race you choose to compete in, events are always more fun if you are training properly and mentally prepared to compete. Be sure to check out pre-made training plans on ENDURANCEWORKS..
Happy training,
David
—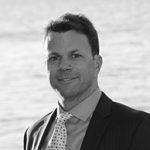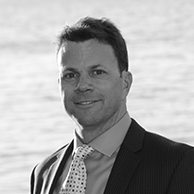 Coach David Glover, MS, CSCS has completed 28 IRONMAN distance triathlons, which includes two sub 9 hour finishes and winning Vineman Full twice. Now, David's passion now is helping triathlete and other endurance athletes achieve their dreams through his online triathlon education and training company, ENDURANCEWORKS. David has an MS in Exercise Physiology and is certified as a coach by IRONMAN Triathlon, USA Triathlon and USA Cycling plus has his CSCS from NSCA. After six years of living, training and coaching in the triathlon mecca of Boulder, CO, David currently resides in Southern California.