Almost no one practices for or takes the time to properly prepare for triathlon transitions (T1 = swim to bike transition, T2 = bike to run transition). Think of all the hard rides, run, intervals, and swim sets that you do throughout the year just to shave off a few minutes for each discipline.
It's only fair to yourself, and to those hard workouts, to do whatever you can to minimize the time you spend in transition. After all, it's not uncommon for an athlete to waste between five and 10 minutes in T1 and T2, essentially shooting themselves in the foot if they hope to PR or finish high in their age group. Even for athletes who are only hoping to finish an iron-distance event, and don't care about their time, dragging your feet through transition takes you out of race mode, and it can be difficult to regain the proper mindset after a long delay.
Here are 5 tips to reduce your triathlon transition times.
1) Don't Take a Suitcase-Full of Gear into Transition
What do you really need in transition? Sunscreen, water bottle, Bodyglide, extra socks, towel, hat, gel flask, sunglasses, extra gels, shoes, salt pills, race belt, helmet, windbreaker, change of run clothes, cycling gloves, blister ointment, bandaids, a full Domino's Pizza. . . The list goes on for some people. The more stuff you take into transition, the longer you'll spend organizing it. To put it another way, which is faster to clean—a house with only a few items in it, or a house on Hoarders?
The only things you really need in T1 are your helmet and shoes. The only things you really need in T2 are your running shoes, socks, and race number. Everything else is a time-expensive accessory. Some things, like sunglasses and a hat, may help you in the long run, but most other accessories will not.
2) Don't Eat or Drink in Transition, You Can Do that Later
It may seem like a good idea, but it's a complete waste of time. You can eat and drink on the bike or while running.
3) Race Someone Through Transition
Ever wonder if you're moving fast enough through transition? Find out by racing the other people who you come out of the water with or come off the bike with. Run past them to your bike, race anyone around you while you get on your bike/get into your running shoes, and run past anyone on your way out of T1 or T2.
4) Lube up if You're Wearing a Wetsuit and Practice Taking It Off
For wetsuit swims, you should always use some sort of lubricant on your wrists and ankles/low calves to help the wetsuit slide off (put it on your neck too to avoid chafing). In addition, you should practice taking your wetsuit off quickly at your gym back at home after test swims. Time yourself to encourage speed and to find what works best for you. Some triathletes cut an inch or two off the legs of their wetsuits to get out easier, although this reduces buoyancy and warmth.
5) Leave Your Cycling Shoes OFF the Bike
Clipping your shoes in to your pedals and securing the ends with rubber bands allows you to do a running mount in T1, which shaves off seconds for some, and shaves off skin for others. Don't attempt this unless you are 1) a professional, or 2) a seasoned elite amateur (every second counts), and you have practiced at home extensively. Running mounts and dismounts only save a few seconds at most, but can result in a dropped shoe, a damaged shoe, a time loss or a crash if anything goes wrong.
Happy training,
David
P.S. Need a training plan that takes the guesswork out of your training? Check out our training plans for triathlons from sprint to IRONMAN® and running races from 5k to marathon.
—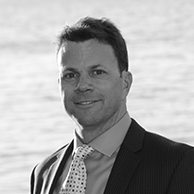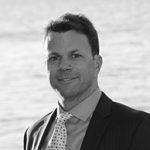 Coach David Glover, MS, CSCS has completed 28 IRONMAN distance triathlons, which includes two sub 9 hour finishes and winning Vineman Full twice. Now, David's passion now is helping triathlete and other endurance athletes achieve their dreams through his online triathlon education and training company, ENDURANCEWORKS. David has an MS in Exercise Physiology and is certified as a coach by IRONMAN Triathlon, USA Triathlon and USA Cycling plus has his CSCS from NSCA. After six years of living, training and coaching in the triathlon mecca of Boulder, CO, David currently resides in Southern California.