When you look at the of results long distance racing like IRONMAN Triathlon®, it is not always the most physically fit or talented triathlete who crosses the finish line first.
I like to use the analogy of triathlon as being a puzzle with 1,000 pieces. There are so many pieces to the puzzle that you have to place them all just right to create a perfect or almost perfect picture (race)…and it takes experience, training, planning, practices and, of course, luck.
Developing good practices on the bike during long rides is going to help you place a lot of pieces correctly on your race day puzzle for two reasons:
First, you will spend the most time on the bike during a race.
Second, if you mess up on the bike it is very difficult to recover and chances are you will suffer on the run as well.
So what are good practices for long training rides when training for your next triathlon or bike century?
Fuel and Hydrate Appropriately
Long rides are the perfect opportunity for you to plan and practice fueling and hydration for your race. Signs that you may not be taking in enough calories or water include slowing down as your ride progresses, over heating, cramping or being mentally in a funk. You can combat all of these with proper nutrition. If you start to hate your ride, try eating and reassess how you feel in 15 minutes. It is amazing how your mood will change based on calorie intake.
Train With a a Higher Cadence
There is no single "right" cadence to aim for although we recommend you average at least 70 rpm (80-90 is fairly typical) unless you are climbing. If your cadence is slowing during your ride it is a sign that your muscles are fatiguing. However, training your body to maintain a higher cadence and not drop off throughout a ride is going to help you build efficiency. During shorter rides you may choose to do cadence drills such as these drills suggested by Joe Friel.
Reduce the Number of Rest Stops you Take
The fewer rests stops you take during a long training the closer you will come to simulating a race. Another way to look at this is just taking into account the total time you are stopped over the course of a ride. Instead of stopping often for water, try to bring enough to carry you through the entire time. If you get off the bike to eat or buy a snack, keep each of these stops short.
Test the Fit and Gear You Will Race With
Do you have new triathlon shorts, an upgraded water bottle setup or a different bike fit than last year? The best way to test all of these is with long rides. You may get into a three hour ride and find that you can't easily reach your last bottle sitting behind your saddle or that you have uncomfortable chafing. If you find you can't hold an aero position for long distances you will need to make more adjustments to your the position so that you stay comfortable throughout a race.
Have a Goal in Mind
To keep your ride from turning into junk miles at the end, try to set a target goal for power or pace. A coach can help you determine what a good goal is before your ride. Please note, this does not mean you should start each ride anticipating you will set a personal best. For example, if you had a large volume week of training, your goal may actually be lower than the previous week. The intention behind creating a goal is simply to train yourself to stay focused over the course of a long ride.
Happy training!
David
—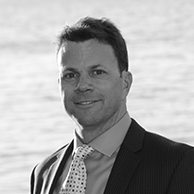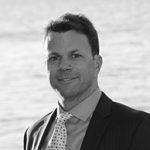 As an athlete, David Glover has completed 28 IRONMAN distance triathlons, which includes two sub 9 hour finishes and winning Vineman Full twice. Now, David's passion now is helping triathlete and other endurance athletes achieve their dreams through his online triathlon education and training company, ENDURANCEWORKS. David has an MS in Exercise Physiology and is certified as a coach by IRONMAN Triathlon, USA Triathlon and USA Cycling plus has his CSCS from NSCA. After six years of living, training and coaching in the triathlon mecca of Boulder, CO, David currently resides in Southern California.