A training plan client recently emailed me to tell me that she was "feeling great as things are going well" and she only had 10 weeks left until her first IRONMAN (Cozumel).
She then said something that a lot of long course triathletes ask:
So I'm stressing over one thing! I feel like I'm not doing enough training?! Is this normal to feel?
She went on to say she hasn't raced in 6 years and felt that she was doing much more training then than now even though she was training previously for Olympic and 70.3 distance races. She added that she was probably overtrained by coaches that pushed her too hard and led to many injuries.
She finished with:
BUT right now I feel soooo slow and wonder how am I going to make this IM distance? Even though it's my first Ironman,  I want to be competitive and I would love to place in the top 5.

I know this is a mistake – I look at what others are doing and training and feel like they are doing more?!
Here's how I responded:
It's normal to feel like you haven't done enough training at this point…and you truly haven't yet…but you will. You have 10 weeks (2.5 months) until race day. Your training plan hasn't hit the biggest weeks (typically 3 to 6 weeks out) yet.

Unfortunately, most athletes do too much, too early and peak before their big race resulting in lackluster results. The training plan (like any good coaching program) is designed to peak you on race day so that race day is where you can perform at your best.

I learned as an athlete a long time ago that it was best not to read about what other triathletes were doing for training because they only talked about their longest workouts and their hardest workouts.…making it sound like those long, hard workouts what they were always doing. Not true. Admittedly, when I did my workouts, I didn't share the performance metrics from my recovery rides either. Worrying about how other triathletes were training more than I was didn't help me at all.

Consistency in training and patience in training and racing win the game of IRONMAN Triathlon.

The fact that your not overtrained and injured is a good sign…as both of those will set you back. A 2003 study of triathletes found that 50% sustained an injury in the 6-month pre-season(2.5 injuries per 1000 training hours) and 37% sustained injured during the 10-week competition season (4.6 injuries per 1000 training hours). If you're injury free to date, you're already ahead of half your competition.
Are you asking the same questions while looking for an edge up on your competition? Please check out these webinars we recorded designed to prepare you mentally and physically for a faster race day:
Happy training,
David
P.S. Need help planning your training for your next 70.3 or IRONMAN race? We offer a full range of training plans with options for Novice, Experienced, Masters, Female and Senior athletes.
—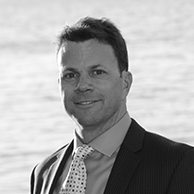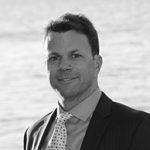 As an athlete, David Glover has completed 28 IRONMAN distance triathlons, which includes two sub 9 hour finishes and winning the Vineman Full Triathlon twice. Now, David's passion now is helping triathlete and other endurance athletes achieve their dreams through his online triathlon education and training company, ENDURANCEWORKS. David has an MS in Exercise Physiology and is certified as a coach by IRONMAN Triathlon, USA Triathlon and USA Cycling plus has a CSCS certification from NSCA. After six years of living, training and coaching in the triathlon mecca of Boulder, CO, David currently resides in Southern California.