One of the greatest obstacles to consistent training—the only way to make real progress in triathlon—is the weather.
Most people discuss the weather in passing with neighbors or to fill the uncomfortable silence during a dying conversation, but endurance athletes talk about the weather with actual passion and purpose. A dangerously windy day can end plans to ride long on Saturday. An extended cold front can keep snow and ice on the ground for days during January and February when you wanted to start extending your long Sunday runs. Harsh weather can force us inside to ride, but in most cases you can ride outside if you have the proper gear and mindset.
Equipping yourself with the right jacket, gloves and other gear to ride outside during the winter will make a difference come race season. While your competitors are inside staring at a screen, spinning in place within the dark, dank confines of their homemade pain caves, you'll be outside, enjoying nature and breathing fresh air.
Your Location Dictates Your Gear
The type of winter gear you'll need greatly depends on the climate you live in. If you're in the Pacific Northwest, the main obstacle is rain. If you live in the midwest, you're battling the brutal cold. If you live in the Northeast, you've got the cold and the wet to contend with. With the right gear and attitude, you can ride in 8 F, in the pouring rain or the worst combination: 35 F and raining.
Wet Temperate Conditions (Above 40 Degrees and Wet)
For very wet but relatively temperate regions, such as Oregon and Washington, you will need to protect yourself from the rain. This means every piece of exterior riding gear (on wet days) needs to have a water repelling textile or a material that stays warm even when wet.
Head: Thin cap and detachable helmet cover (Lazer makes these)
Torso: Multiple thin layers and a long sleeve fleece-lined jersey. Water repellent rain jacket shell, such as Gore Tex. The jacket should have a long "tail" to keep your butt dry.
Legs: Long bibs or leg/knee warmers.
Feet: Wool socks with thick neoprene booties. Some companies also make rubber-material shoe covers, though these do not offer as much warmth as neoprene. Plastic bags inside the shoes can also help, but make sure to tape them to your ankles otherwise water from your legs will simply leak down into the gap.
Hands: Medium-thick windproof and water resistant gloves. No gloves are waterproof, but some have plastic interior linings that offer water resistance. You can also bring a second pair of gloves in a Ziploc bag for the second half of your long ride. A better option for very wet rides is neoprene diving gloves such as Glacier Gloves.
Bike: Your bike should have a long front and rear fender at the very least. For group rides, you will need to cut out a milk jug, two-liter soda bottle, or other piece of plastic and attach it to the bottom of your rear fender (attaching one to the front fender also helps keep your feet dry). This keeps spray from flying the face of the person riding behind you. Fender extensions are virtually mandatory for some group rides in the Pacific Northwest. During overcast days, also consider riding with a front and rear flashing light.
Cold Conditions (Below Freezing but Dry)
Fight the cold by layering and keeping your feet and hands as warm as possible. This may require a few expensive purchases (such as winter shoes), but these will last years and are worth the expense.
Head: Balaclava and neck buff to cover the face and mouth. Helmet with a detachable cover, though a much better option is a ski or snowboard helmet with ski goggles. This will do wonders for that ice cream headache that always happens when riding in sub 25-degree temps.
Torso: Multiple thick layers and an insulated jacket.
Legs: Full length thermal bibs. If you don't have a pair of thick thermal bibs, leg warmers may work up to a point (with a wool cap or sock stuffed inside to protect your groin from the wind).
Feet: Warm wool socks and neoprene shoe covers. Better yet: a pair of winter road shoes. If you can't find a pair of these, swap out your road pedals for mountain bike pedals and buy a pair of winter mountain bike shoes.
Hands: Thick lobster gloves, heavy mountaineering gloves or handlebar mitts with thinner gloves underneath. Hand warmers are also useful.
Bike: 28mm+ tires for better traction on gritty or icy roads.
Cold and Wet (Sub 40 and Wet Roads)
This requires a combination of the two previous types of gear. The one unique piece of equipment that you may want to purchase is an insulated and waterproof jacket. For cold and dry weather, a waterproof jacket won't breathe well enough, and, for wet but temperate weather, the added insulation will be too much and cause extra dampness underneath. For cold and wet, an insulated and waterproof jacket has the warmth and water protection that you'll need. For cold and wet conditions, even if you are dressed properly, you may not be able to ride longer than two or three hours without risking getting sick or hypothermia.
Above all, be safe and ride indoors if necessary.
Happy training,
David
P.S. Need a training plan to help you through the winter? Check out our off-season triathlon training plans (8 weeks each with a focus of either swim, bike or run that you can piece together in any order) to maintain fitness.
—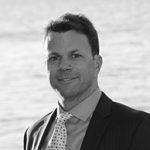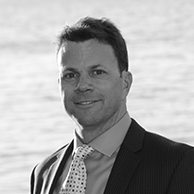 Coach David Glover, MS, CSCS has completed 28 IRONMAN distance triathlons, which includes two sub 9 hour finishes and winning Vineman Full twice. Now, David's passion now is helping triathlete and other endurance athletes achieve their dreams through his online triathlon education and training company, ENDURANCEWORKS. David has an MS in Exercise Physiology and is certified as a coach by IRONMAN Triathlon, USA Triathlon and USA Cycling plus has his CSCS from NSCA. After six years of living, training and coaching in the triathlon mecca of Boulder, CO, David currently resides in Southern California.