When I lived in Virginia and worked full-time at a financial services company, I spent 30-40 minutes in the car each commuting to work. Riding my bike only took an extra 20-30 minutes each way and I was able to get in two hours of riding (round trip). Riding home also helped me unplug from work. I did this two days a week and it ultimately helped make me a faster triathlete on the bike.
How Bike Commuting Can Benefit Your Training
More training time on the bike will make you a stronger cyclist. Commuting by bike is a fantastic option for athletes, especially triathletes, who are time-crunched for training, want to save money on gas and/or enjoy being outside (as opposed to sitting in a car in bumper-to-bumper traffic).
The consistency of adding in a few extra miles on a daily basis will help build your efficiency and your cycling legs. Having to navigate through traffic, make turns, pass other cyclists or runners and avoid potholes or branches will improve your bike handling skills. And, as you commute more regularly, your other training rides will feel shorter because you are used to being on the bike.
If you have an 8 AM work meeting or you're trying to make the 5 PM swim practice, you might ride faster to be on time so you create an in incentive for doing harder efforts. If you're commuting on the same routes consistently, you can evaluate your bike fitness over time. On the other hand, a nice mellow commute home at night is excellent active recovery and a way to wind down for the evening.
Gear You'll Need for Commuting by Bike
We suggest you commute on a road bike or a townie/hybrid bike. Your triathlon bike is meant to keep you in a fast, aerodynamic position but it doesn't allow you to see your surroundings as well plus riding in aerobars reduces your response time and maneuverability in quick react situations. Other gear to consider is:
Sturdy backpack or panniers to carry your belongings. Many backpacks come with a rain cover and several brands sell waterproof panniers.
A bike lock is a necessity for bike commuting. Even if you primarily commute to work and take your bike inside, it i good practice to always travel with a lock. You never know when you need to make that extra stop.
Lights on your bike. You never know when you will be riding back later than expected or the sky turns black from a storm. Many cyclists now ride with lights during the day for additional visibility. The newer LED lights consume less energy so will last longer before needing new batteries or a charge. When riding a night, think be a "Christmas Tree" – i.e. be painfully visible to anyone who sees you on the road.
Bring light rain coat. Bad weather could roll in unexpectedly later in the day. Having fenders will keep water from spraying up in your face or on your butt when the pavement gets wet.
Carry a spare tube, CO2 (or pump) and tire levers in case you flat.
Bring a cell phone,  ID, cash and a credit card.
You may need other item depending the unique riding conditions you might experience. If you live somewhere with real winters, you will want to invest in gear like warm gloves and booties. If you think you'll be riding more in the dark, use sunglasses with clear lenses to protect your eyes from any grit kicked up by vehicles or flying bugs.
As you commute more, you may discover other items, but this basic gear list should get you started.
Happy training,
David
—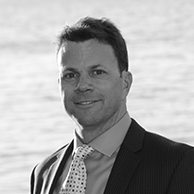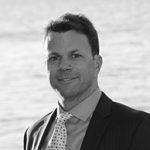 As an athlete, David Glover has completed 28 IRONMAN distance triathlons, which includes two sub 9 hour finishes and winning Vineman Full twice. Now, David's passion now is helping triathlete and other endurance athletes achieve their dreams through his online triathlon education and training company, ENDURANCEWORKS. David has an MS in Exercise Physiology and is certified as a coach by IRONMAN Triathlon, USA Triathlon and USA Cycling plus has his CSCS from NSCA. After six years of living, training and coaching in the triathlon mecca of Boulder, CO, David currently resides in Southern California.