When I finished an event in the past like a triathlon or a Spartan Race, I would type up a race report and publish in my blog. The write up talk about things like: my pre-race routine, the chaos of a mass swim start, my nutrition mistakes on the run and trading off positions with a competitor during the run.
What I later realized is that my race report wasn't only for others – it was also for me, as it documented what happened on race day before I could forget all the details. The report described both the good things that worked (e.g. my choice to draft off a slightly faster swimmer) and the things that didn't work out so well (e.g. forgetting my fuel in the transition area).  I now had a document I could refer to much later as a reminder of my experience so I could repeat successes and  [hopefully] not repeat my mistakes.
Here's an example of an excellent write up from one of the athletes who followed our training plan for IRONMAN Santa Rosa this past weekend. I thought this triathlete did an excellent job stating his goals, objectively assessing his training leading up to the event and identifying opportunities for improvement as well as things that were outside of his control.
I have recently completed the Ironman Santa Rosa race using your IM Santa Rosa plan in TrainingPeaks. My goal for this race was to complete it. I wasn't worried about time or placing as much, so I went in with a strategy of not going out so fast that I burned myself out or DNF'd. My finishing time was 13:06 (swim 1:12, bike 6:32 and run 4:59).

My PR's are 70.3 5:35, Olympic 2:27 and standalone marathon 3:27, so I think I could have had a better time. But again, I didn't race for time.

I want to provide feedback on the plan, what worked for me, what I could improve on, etc.

First off, during the race I started to understand why you had the workouts set the way you did. There were some tough climbs in the race, which required fast pedaling in a granny gear in high RPM. During the training phase, those workouts were usually the ones that I did not get done, as I felt the other "harder and longer" rides were more important. As a time-crunched athlete, I did end up missing or scaling back the workouts.

For the swim I stayed with my masters program and substituted those swims for the swim workouts on the plan. I also completed most of my rides on Zwift. I never spent much more than 4 hours on the trainer, but did the Z3 work as prescribed. Towards the end of the program I went off the trainer and road outside. On the run, my longest run was 16.3 miles (about 2.5 hours). It's worth noting that in mid-March I had the flu, which made me unable to train for a few days and took me a while to fully recover from. All in all, I completed about 75% of the workouts.

Things I wish I did better were:

Nutrition. I got the "endurance 15" weight gain. Obviously I didn't fuel right, on long sessions, and ended up either binge eating, and not eating clean after long sessions. I should have known better, and have been successful before getting to race weight.
Strength training. Though I have had success strength and core training in the past, I didn't make it a priority. Once I became sick it was a challenge to get it back going again.
Sleep. I tried to get sleep, but trying to balance work, family, triathlon meant my sleep suffered some. This could have contributed to weight gain.

In summary,  the training program got me to the finish line with respectable results. I am very satisfied with the plan. It was a learning experience. Thank you for the program and helping me achieve my goal of becoming an Ironman!
Good luck in your next race…and be sure to write about it!
David
P.S. Need a purposeful training plan that takes the guesswork out of your training and gives you a purposeful structure to reduce risk of overtraining and injury? Check out our training plans for triathlons from sprint to IRONMAN® and running races from 5k to marathon.
—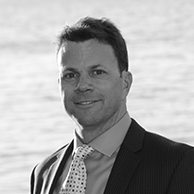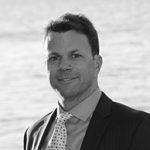 Coach David Glover, MS, CSCS has completed 28 IRONMAN distance triathlons, which includes two sub 9 hour finishes and winning Vineman Full twice. David's passion is helping triathletes and other endurance athletes achieve their dreams through his online triathlon education and training company, ENDURANCEWORKS. David has an MS in Exercise Physiology and is certified as a coach by IRONMAN Triathlon, USA Triathlon and USA Cycling plus has his CSCS from NSCA. After six years of living, training and coaching in the triathlon mecca of Boulder, CO, David currently resides in Southern California.