A client's email about her upcoming IRONMAN Chattanooga race this weekend (plus there's IRONMAN Maryland as well) prompted me to write this blog post as an update to a blog post I wrote two years ago about few last minute tips for triathlon race day. Here is her email:
As you're aware, we are only a few days out from race day now.

Do you have a race plan or strategy that you share with the athletes that have purchased your training plans? I've had an opportunity ride one loop and run one loop of the course but I'm wondering if you have any last minute advice for how to strategically approach the course.
Here is my last minute advice a triathlete about to race a big race:
Drive a loop of the bike and run courses so you are familiar with them (she's already done that). That's important so there are no surprises on race day. If you have the chance to pre-ride the bike course and pre-run the run course (1 loop of a 2 loop course) a few weeks before the race, even better.
Since both bike and run are two loops (as is the case in many races), a  prudent strategy is to not go too fast in the first loop. How to do this? Approach with the attitude of riding and running conservatively on the first loop with the goal to be faster (negative split) in the second loop. Don't chase the athletes who pass you. Performing well in an IRONMAN is less about going faster and more about slowing down less than your competition. For the swim, swim comfortably hard (be careful of starting out too fast).
Review the athlete guide for logistics (schedule, parking, check-in, etc.). Familiarize yourself with the flow through the transition area (entrance to changing tents to exit). Note that some races will have two transition areas.
Here is a recent post we did on The Little Tricks of Triathlon for a Smoother Race and two short videos with tips specifically for race morning and during the race.
Finally, here are 3 simple mental training techniques you can use during your race. What I like about these techniques is that they are all simple enough so you only need to practice them a few times before being able to successfully use them on race weekend.
Good luck!
David
P.S. Need help planning your training for your next 70.3 or IRONMAN race? We offer a full range of training plans with options for Novice, Experienced, Masters, Female and Senior athletes.
—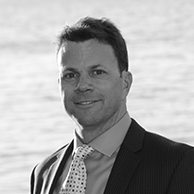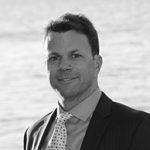 As an athlete, David Glover has completed 28 IRONMAN distance triathlons, which includes two sub 9 hour finishes and winning the Vineman Full Triathlon twice. Now, David's passion now is helping triathlete and other endurance athletes achieve their dreams through his online triathlon education and training company, ENDURANCEWORKS. David has an MS in Exercise Physiology and is certified as a coach by IRONMAN Triathlon, USA Triathlon and USA Cycling plus has a CSCS certification from NSCA. After six years of living, training and coaching in the triathlon mecca of Boulder, CO, David currently resides in Southern California.