When asked about the most anxiety-driven part of a triathlon, it comes as no surprise that most triathletes will say they're worried about the swim.
The most nerve racking part of a race is often right before the gun even goes off. Once you get into the flow of the race, your body takes over and does what you have prepared it to do. But the days, hours, and moments before the race actually starts, your mind can go wild with "What if's…" Forgetting to pack something, like your bike shoes, the evening before can cause a panic attack at 2 AM that forces you out of bed to check. Realizing that you don't know how to put on your new wetsuit correctly at 15 minutes before the race starts will cause an even greater panic. All of this anxiety builds to a climax 60 seconds before the race starts. And triathlon, of course, starts with the swim.
Another reason why the swim is so stressful for many triathletes is that this leg of a triathlon feels the most dangerous and involves physical contact. With cold water, little visibility, not being able to breathe all of the time and dozens of people swimming around and (sometimes) on top of you, it makes sense that the swim causes many triathletes to wonder what the heck they're even doing in this sport.
Here are five tips to help ensure that you are fully prepared for your next swim on race day.
Try On Your Wetsuit Before the Race
There's almost nothing worse that you can do to yourself on race day than use a new piece of equipment that you are unfamiliar with. If you have never gotten in and out of your wetsuit at least a few times, you must do this before race day. Not only does this ensure that it actually fits, but the practice will save you anxiety getting ready for the swim and will decrease your T1 time taking the suit off.
Use Lube
Triathlon lubricant makes getting your wetsuit off easier and reduces the friction on your neck that causes chafing. Place plenty of tri glide or other lubricant on your neck, your wrists, your upper feet and your ankles and lower legs. Using it on your groin and under your arms will reduce chafing during the bike and run.
Use a Swim Skin
For warm water swims, a swim skin is a necessity for those wanting to swim fast. By not using a swim skin, you're losing time with every stroke as your triathlon race kit (and pockets) slows you down due to increased drag.
Use Good, New-ish Goggles, But Not Brand New Goggles
Leaking, fogged-up goggles are the worst during a race. Use a pair of goggles that are no older than one week so that their anti-fog coating is still fresh. You can also apply a coat of spit, rub the inside of your goggles with some kelp if you're swimming in the ocean or go with a more technologically advanced anti-fog spray, oil or rub like Foggies. Make sure to use these new-ish goggles a few times before the race to ensure they fit properly and are at the appropriate tightness level.
Practice Your Running or Diving Start if Necessary
If you have a running beach start that requires diving into the water, practice this at least a dozen times the day before, and if possible practice a few times the morning of the race. It's easy to botch a dive and have your goggles fill up with water. For proper diving technique, tuck your chin all the way down to your chest and place both biceps behind your ears as you dive. Your hands should be resting on top of one another, with straight elbows.
Good luck in your next race!
David
P.S. Need a purposeful training plan that takes the guesswork out of your training and gives you a purposeful structure to reduce risk of overtraining and injury? Check out our training plans for triathlons from sprint to IRONMAN® and running races from 5k to marathon.
—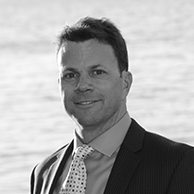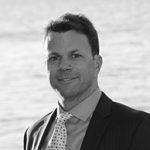 Coach David Glover, MS, CSCS has completed 28 IRONMAN distance triathlons, which includes two sub 9 hour finishes and winning Vineman Full twice. David's passion is helping triathletes and other endurance athletes achieve their dreams through his online triathlon education and training company, ENDURANCEWORKS. David has an MS in Exercise Physiology and is certified as a coach by IRONMAN Triathlon, USA Triathlon and USA Cycling plus has his CSCS from NSCA. After six years of living, training and coaching in the triathlon mecca of Boulder, CO, David currently resides in Southern California.