One of the biggest challenges for endurance athletes (and especially triathletes training for 3 sports) is "fitting it all in." You spend time on training plus you will need next extra time for prep and travel to/from workouts, strength training, stretching, sleep, etc. on top of everything else you're doing in your life. Plus, the longer the race, the greater the time commitment.
So, how do you make the most efficient use of your training time with respect to everything else going on in your life?
We've tackled this time-saving topic in the past in short videos (part 1, part 2) and a webinar. Here are four additional time-saving training tips to keep in mind to maximize your time:
Prepare Food Ahead of Time
Make an extra large dinner so then save some for lunch the next day. If you head out the door early in the morning for a training session in, save time in the morning by making or prepping your breakfast the night before. As you are cleaning up dinner dishes, cook a pancake on the stovetop or put steel cut oats in a slow-cooker. You can still do this even if you hate cooking and don't feel like dedicating a Sunday afternoon to meal prep.
Have a Plan of Attack for the Week and Each Day
At the beginning of each week, look at your training schedule and see how it lines up with your other commitments. What needs to shift? Pencil in your workouts at specific times each day. This is important both on days when you are squeezing in workouts between work and family and on days that are more flexible as a reminder to do the workout(s).
Before you go to bed, have a game plan for training the next day. Make a commitment with yourself for when you will start your Saturday ride or Sunday run. Similarly, agreeing to meet a training buddy at a specific time and place can prevent procrastination. Recently, I had conversations with two pro triathletes who separately recalled a day where they started their run workout at 7 PM. It was not because they were busy with other tasks. They were tired, felt lazy and wanted to avoid the inevitable — putting on run shoes and getting out the door. In the meantime, they spent the day not fully resting because they were anxious about the run so were not productive in other ways.
Minimize How Many Times You Shower During the Day
This simply means that you should try to plan your day so that you aren't constantly changing clothes. If you can get two workouts in together before taking the first shower of the day that's great!
Here's why:
If you are showered and looking nice it becomes harder to motivate yourself to get back into your workout clothes.
Even the shortest shower and change of clothes takes a few minutes out of your day.
The fewer clothes you get dirty, the less laundry you'll have to do later.
Make Workouts Social Time or Embrace Training Alone
For some people the idea of training with another triathlete or a training group is what makes the sport fun. This is an amazing reason and we encourage making the extra effort to meet others for training, but this will likely take more time during the day than working out alone. Perhaps reframe training with others as social time, too, and spend fewer nights out with non-athlete friends (but don't give up on them, just manage your time wisely). Another option is to train solo. This is great if you only have 45 minutes in your day for a 40 minute run. You can quickly change, put on your running shoes and go. Trainers and treadmills can also be your friend if you are trying to get those solo workout completed quickly.
Of course, the most important time management tool you can have in triathlon is a purposeful training plan that maps out your training from now until race day to put you on the path for success.
Good luck!
David
—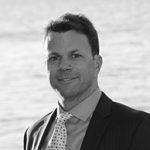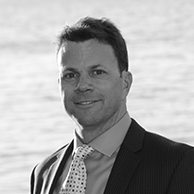 Coach David Glover, MS, CSCS has completed 28 IRONMAN distance triathlons, which includes two sub 9 hour finishes and winning Vineman Full twice. Now, David's passion now is helping triathlete and other endurance athletes achieve their dreams through his online triathlon education and training company, ENDURANCEWORKS. David has an MS in Exercise Physiology and is certified as a coach by IRONMAN Triathlon, USA Triathlon and USA Cycling plus has his CSCS from NSCA. After six years of living, training and coaching in the triathlon mecca of Boulder, CO, David currently resides in Southern California.