The off season – or the transition between racing seasons – is an important time to refresh your body, recharge your mind, decrease your sleep debt and spend extra time with family and friends. Whether you take one month or three months of decreased activity (or zero physical activity), it can be a challenge to get back in the saddle after such a prolonged period of rest. Generally, the longer you have been away from living the regimented lifestyle of eat, train, work, train, eat, sleep, etc., the more difficult it will be to get refocused on training again.
We have a few tips to help you find your training groove once again at the start of the New Year without becoming sick, injured or mentally drained while re-entering the life of an athlete.
Keep the Workouts Short
Chances are that you won't PR for a race in July by training huge hours in the winter depths of January. You are more likely to become burned out by late spring than build fitness for seven months straight, especially when much of that initial training is done in cold, dreary weather. Our advice is to keep weekday workouts to under two hours per day (one hour is fine), especially in the first few weeks back. Weekend rides can be longer, but there's no reason to be doing more than three hour days on Saturday or Sunday.
Limit Multi-Day Training at First
This goes along with keeping your workouts short. The extra time and energy it takes to transition from one workout to the next is mostly unnecessary in the first few weeks of getting back into things. One workout per day is perfect, and be sure to take one day fully off each week or every other week especially in the first four weeks of training.
Don't Train Through Extended Periods of Bad Weather
Training in the cold burns more calories, opens you up to increased risk of becoming sick and takes a mammoth amount of mental energy — mental reserves that should be saved for later in the season. Don't blow your motivation by slogging through the rain and snow when you can:
Shorten the workout and do it inside,
Change your training plan to train outside on the best weather in the week or
Scrap the workout entirely if there's a foot of new snow or ice on the ground.
Do Everything You Can to Keep From Getting a Cold
Your immune system had a chance to build its reserves during the off season but at the same time, your body has now grown weaker, less fit and unaccustomed to strenuous physical exertion. Because of this, when you do a two-hour endurance ride or 10-mile endurance run (training that during the summer would not be too strenuous), your immune system will a serious beating. The winter is also the time when everyone around you is sick. Take precautions like carrying hand sanitizer with you wherever you go, staying away from people you know are sick, sleeping 8-9 hours each night, eating healthy and washing your hands frequently.
Spend More Time in the Gym
There is no better time than the winter to hit the gym and fix weaknesses that you noticed last fall. Instead of aimlessly lifting weights, consider taking up yoga, pilates or a structured conditioning class that focuses on strength, flexibility and range of motion.
Final Takeaway
In general, the first month of your training should be fairly easy. This does not meant that you shouldn't be doing intervals or getting tired, but you should not be pushing through huge mental and physical blockades. This time is best spent creating a weekly routine, building strength and flexibility in the gym, working technique and keeping your desire to smash hard VO2 intervals in check. If early summer training is Rage Against The Machine, January training is Jack Johnson—mellow but just pumpy enough to get going again.
Happy training,
David
P.S. Need a training plan to take the guesswork out of your training? Check out our training plans for triathlons from sprint to IRONMAN® and running races from 5k to marathon.
—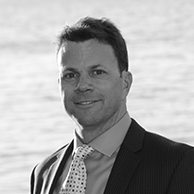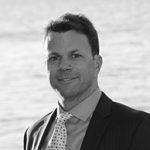 Coach David Glover, MS, CSCS has completed 28 IRONMAN distance triathlons, which includes two sub 9 hour finishes and winning Vineman Full twice. Now, David's passion now is helping triathlete and other endurance athletes achieve their dreams through his online triathlon education and training company, ENDURANCEWORKS. David has an MS in Exercise Physiology and is certified as a coach by IRONMAN Triathlon, USA Triathlon and USA Cycling plus has his CSCS from NSCA. After six years of living, training and coaching in the triathlon mecca of Boulder, CO, David currently resides in Southern California.