Whew! By now your triathlon season is either over or you are prepping for your final race of the year (at least in the northern hemisphere). It may seem early, but now is the perfect time to think about what next year's triathlon schedule is going to look like. There are several considerations for planning next year right now.
One consideration is that your goal race may sell out. For instance, IRONMAN 70.3 Oceanside only has limited spots available for next year. If you have been considering an extreme triathlon, such as Norseman Xtreme Triathlon or Alaskaman Extreme Triathlon, you will need to register for the lottery in the early weeks of November in order to win a slot at the race.
There are many, many race choices available. For example, IRONMAN currently has 220+ races listed on their website. Before you enter your credit card number to pay for a race entry fee you should consider the following six factors:
Location of the Race: Will you be able to travel there easily? How many days will you need to take off from work? Can your family travel along with you or will your kids be in school? Also take a look at the destination itself to see if it is somewhere you actually want to stay for a weekend.
Cost of the Race: This includes entry fee but also consider the cost of travel, a possible hotel stay, and other miscellaneous items. You can bring down the cost of a race by traveling with friends and booking accommodations early.
Time of Year: If you are traveling and won't be able to train consistently through early spring, then perhaps you chose a race that is later in the summer so that you get a consistent schedule of workouts. There are many other reasons why you may prefer to race at a specific time of year.
Course: Look at whether the swim is likely to be a wetsuit or non-wetsuit swim; whether it will be in the ocean, a lake, or a river; and whether it is an age-group start or a mass start. For the bike and the run courses you should look at how much elevation gain there is over the course.
Climate: Do you thrive in hot, humid, arid, cold, rainy, or moderate conditions? Pick races that suit your strengths.
Your goals: Pick your A race first. This is the race you want to focus on in order to have your best performance. From there you will want to fill in the gaps with a few other races. If you are planning an iron-distance race you may want to sign-up for a few half distance races or a solo marathon to prepare you for that A race. For shorter distances you may look at picking a local race series.
Planning ahead will also help you know when to take your off-season time and when to begin training again. While an off-season is important to give your body and mind a chance to rest, you do not want an off-season that lasts over two months or you will lose a significant chunk of your fitness from this year. Each person loses fitness at a slightly different rate depending on their age, fitness level, and how long they have been an athlete. In any case, we recommend taking a minimum of three weeks off.
Once you choose your races, you can start to look at how long you'll need to train. Be sure to account for a longer training season in preparation for longer races like IRONMAN 70.3 and IRONMAN triathlons.
Good luck!
Krista
P.S. We offer training plans for all triathlon distances and running races. The plans vary from 8 and 24 weeks. Please contact us if you have questions about our plans or need help figuring which one(s) to use.
—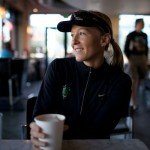 Multiple IRONMAN Triathlon finisher and overall female winner of the Galesburg Half Marathon, Coach Krista Schultz has literally helped thousands of endurance athletes and non-athletes achieve their success through coaching, consulting, clinics, seminars and performance testing. She has written articles for magazines like Triathlete Magazine and Runner's World and is the founder of She Does Tri for Women, which focuses on helping females achieve confidence through health and fitness.