Triathlon is not a team event. In fact, it can hardly get any more individualistic than triathlon when it comes to sports. Even runners are part of running or track teams, and swimmers race on teams as well. Because all of the hard work and determination is derived from yourself, as opposed to a team of 16 in soccer, achieving a personal best or simply crossing the finish line in triathlon is all the more enjoyable. But is this individualistic mindset really the best way to approach training?
If you look at how virtually all of the best triathletes train, you will notice that at least some of their workouts are accomplished with others. This might be with a masters swim program, a running group, on group rides, or just with one or two dedicated training partners. Obviously not all of your training sessions can be performed with other people, given your tight work, family and life schedules that training must revolve around. But many key sessions can be accomplished with other athletes and friends. Below, we'll look at why a training partner is so crucial to not only your longevity and success in the sport, but your overall happiness as a human being.
Get Motivation to Push Harder and Longer
The first and most obvious benefit to having a training partner is for motivation. There are always days when you don't have the energy to ride four hours, or when the weather looks like rain, and your first inclination may be to cut a long run short, skip swimming on an interval in the pool, or do the bare minimum power for your bike intervals. A training partner can change all of this. You and he or she will create a combined energy for a workout that neither of you could have come up with on your own. This will translate into better efforts during intervals (even if you aren't doing the same intervals), more consistency, and fewer mental "bullets" spent on a hard sessions that should be saved up for race day.
Having a Training Partner Provides a Reality Check
If you only train by yourself, you may come to a race with very high expectations, only to fall short by a mile. It's hard to know just how fit you are if you don't train with others.
Training Partners Help You Work on Your Weaknesses
You may be a better swimmer than one of your training friends, but they may be a better runner. By mixing it up and doing all three disciplines with your training buddy, you both benefit by being pushed in your weak spots.
Training Creates Friendship Bonds that Last
Training is a form of hardship, and hardships create the strongest bonds. Think of any difficult time that you have gone through, and the people who helped and shared your experiences during that time. There is probably a special place for them in your heart. The same can become true with a training partner. Shared suffering, and hours of conversation to fill long rides with, creates lifelong friendships.
Having a Training Partner is Free Therapy
Talking to a friend at a coffee shop or while your kids romp around at the playground does not usually result in truly meaningful or deep conversation, what with potential eavesdroppers and distractions surrounding you. But while you ride or run, outside in the fresh air and away from everything else in life, these types of intimate conversations—be they related to your job, a significant other, family, politics, or your fears regarding climate change—can be fully explored, assuming that you have become good friends with your training partner.
Things to Remember While Training With Others
It's not always a race. Sometimes it's okay to go flat out and try to drop others, but most often it's not;
Wait up for others when they get a flat and offer to help them fix it;
Run or ride at the group's pace, not your own pace 50 meters off the front;
Offer to share nutrition, hydration, or spare warm clothes if necessary;
Encourage and model safe riding behavior;
Be flexible with the session, and be willing to make compromises about the duration, pace, intervals, etc. of the ride, run, or swim;
Don't be a jerk. Encourage others to join your group once in a while, even if they are slower than you; and most importantly
Show up on time!
Happy training,
David
P.S. Need a training plan that takes the guesswork out of your training? Check out our training plans for triathlons from sprint to IRONMAN® and running races from 5k to marathon.
—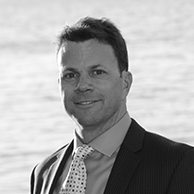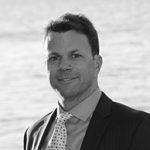 Coach David Glover, MS, CSCS has completed 28 IRONMAN distance triathlons, which includes two sub 9 hour finishes and winning Vineman Full twice. Now, David's passion now is helping triathlete and other endurance athletes achieve their dreams through his online triathlon education and training company, ENDURANCEWORKS. David has an MS in Exercise Physiology and is certified as a coach by IRONMAN Triathlon, USA Triathlon and USA Cycling plus has his CSCS from NSCA. After six years of living, training and coaching in the triathlon mecca of Boulder, CO, David currently resides in Southern California.