This past Saturday and Sunday was the first big race weekend of the 2018 triathlon season with IRONMAN 70.3 races in Oceanside, Florida and Texas. As you prepare for your first (or second) race this year, here are some tips for dealing with four common mishaps on triathlon race day.
Forgetting Something on Race Morning
You pack all your gear the day before except for one item you will grab before you walk out the door on race morning. Except you don't remember to pick it up and you find yourself in transition holding onto your wetsuit and wondering where your googles, cap or Body Glide is.
First, don't panic and decide who can help you best. If you forgot goggles, ask a nearby athlete to borrow their extra pair. You can return the goggles at their rack number when you come out of the swim. If you are missing a timing chip or cap, ask a volunteers to help direct you to the person who has the extras.
Having a Mechanical Issue on the Bike
The two most common mechanical issues you will encounter during a race are a rubbing brake pad and a flat tire.
For a rubbing brake pad, try loosening the skewer, centering the wheel between the pads then retightening the skewer. You can also shift the brake caliper slightly with your hand to center over the wheel if the caliper is a single pivot mounted caliper. Lastly, you can open up the caliper arms slightly (make sure your brakes still work) to allow more room for the tire.
For a flat tire you will need to change the tube. Please take the time learn how to change your tire before race day if you don't know how. If you have another mechanical, you may have to wait for course support. Be sure to incorporate the extra waiting time into the timing of your nutrition.
Dropping Your Food or Drinks on the Course
After every race there are dozens of unopened gels and chews scattered along the course, evidence of fueling mishaps from mile one of the bike to the final mile of the run. Bumps in the road can cause items to fly out of pockets and grabbing for one gel can cause you to drop another in the process.
If and when you lose your fuel or fluids, don't stop taking in calories or drinking. Instead, evaluate what you have left to determine what you'll need to pick up from the aid stations or even scrounge for dropped unopened gels if the aid stations do not have enough of what you need. I've asked athletes for gels on occasion, too.
Be sure to check out the School of Tri for more tips with fueling and hydration.
Cramping
Cramping can happen on any leg of the triathlon. If you cramp in the water, float on your back or raise your hand up to get kayak or paddle board support. As long as you are not making forward progress when you hold onto a watercraft, you will not be disqualified. A cramp on the bike is no big deal. Slow down and try shifting your position or stretching while coasting. Remember that you're still making forward progress on the bike leg as long as you're moving forward. If you cramp on the run, slow down to a walk or jog until it subsides.
Remember, everyone has unexpected hiccups during a race, even the pros. Consider your options and alternatives as soon as something goes off plan. Chances are that you can recover more quickly than you think.
Good luck!
David
—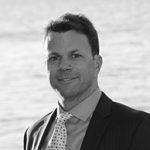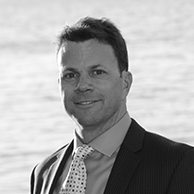 As an athlete, David Glover has completed 28 IRONMAN distance triathlons, which includes two sub 9 hour finishes and winning Vineman Full twice. Now, David's passion now is helping triathlete and other endurance athletes achieve their dreams through his online triathlon education and training company, ENDURANCEWORKS. David has an MS in Exercise Physiology and is certified as a coach by IRONMAN Triathlon, USA Triathlon and USA Cycling plus has his CSCS from NSCA. After six years of living, training and coaching in the triathlon mecca of Boulder, CO, David currently resides in Southern California.