Life ends at 40…or does it?
A few years ago when I turned 40, I remember thinking, "I don't feel any different. It's not too bad." And, turning 40 wasn't bad because I could still do everything I could do before turning 40. I even started a new activity (To-Shin Do martial arts) at the age of 42.
There are an increasing number of masters athletes competing at long distance events in the sport of triathlon. An article in the journal Frontiers in Physiology found that over 55% of the males and 45% of the females participating in the IRONMAN World Championships are over the age of 40. It is common for masters athletes to be competitive with the younger athletes — just look at professional triathlete Cameron Brown who won IRONMAN New Zealand in 2016 at age 43 and has been on the podium since 2000.
However, there are some considerations for masters athletes. As we get older, our muscle mass, bone density and VO2max, decline with age. The good news (Cameron Brown being an excellent example) is that, with proper training, any athlete can reduce the rate at which these physiological factors decline.
Intensity vs. Volume for Masters Athletes
Intensity during training is a great tool for masters athletes. Studies have shown that high intensity workouts such as intervals on the track or hills repeats help slow the decline of a person's V02max and lactate threshold.
Because muscle fibers are only activated as needed, fast twitch muscle fibers are not activated during easy or low intensity training. High intensity training activates and trains the fast twitch muscle fibers, which are responsible for speed. As my exercise physiology professor used to say, "A trained muscle fiber is a more aerobic muscle fiber." Remember, we masters athletes are competitive! Including intensity in your schedule will allow you to keep the training volume lower and allow more time for recovery days.
Strength and Stabilization Training for Masters Athletes
Strength training helps the body retain muscle mass while also increasing bone density. A weak muscle group will cause imbalances in the body, which will result in poor form and likely lead to injuries.
Strength and stabilization training provide an opportunity for you to focus on individual muscle groups to correct imbalances. Plus, strength training is an efficient way to boost your performance if you are time-crunched. It will make you stronger in the water, on the bike and on the run course!
You can visit the resources section on ENDURANCEWORKS website to access our complimentary strength exercise videos.
More Recovery for Masters Triathletes
Masters athletes need to take into account that their body will recover slower than when they were younger. More rest will also help prevent overuse injuries. The following are ways to improve recovery as a masters athlete:
Include more easy weeks within your training plan;
Take one day off training per week;
Listen to your body and don't attempt to train through sharp pain or injuries;
Reduce the time you are on your feet outside of training;
Aim for better quality sleep and more sleep; and
Consume protein immediately post-workout to aid muscle repair.
Training Plans For Masters Athletes
At ENDURANCEWORKS we recognize that an athlete's age should be accounted for in training. We are also keenly aware that age is not a predictor of performance. With training tailored to their physiological needs, masters athletes are continuing to raise the bar in triathlon. Keeping this in mind, we have created specific training plans masters (age 40+) and senior (age 55+) triathletes for both IRONMAN Triathlon® and IRONMAN 70.3 Triathlon® events.
Happy training,
David
—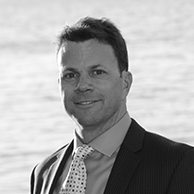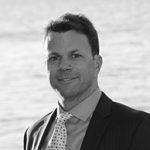 Coach David Glover, MS, CSCS has completed 28 IRONMAN distance triathlons, which includes two sub 9 hour finishes and winning Vineman Full twice. Now, David's passion now is helping triathlete and other endurance athletes achieve their dreams through his online triathlon education and training company, ENDURANCEWORKS. David has an MS in Exercise Physiology and is certified as a coach by IRONMAN Triathlon, USA Triathlon and USA Cycling plus has his CSCS from NSCA. After six years of living, training and coaching in the triathlon mecca of Boulder, CO, David currently resides in Southern California.