By the time triathlon or marathon race week rolls around, you've done all of the physical preparation except for the final taper. Unfortunately, all the work is not yet done.
You will still need to pack all of your gear, possibly your family, and travel to the race destination. The process of race travel preparation is similar regardless of whether your race is an hour away, across the country or an overnight flight overseas. Most athletes only travel a few times per year to races so it is easy to get flustered with all the details.
Here are some tips on how to keep your travel low stress so that you are more relaxed and ready to race when you arrive at your destination.
Plan Your Travel Smartly and Early
Book your travel plans to meet your strengths. If you're not a morning person, avoid the flights that leave at 6 AM. Similarly, if you know you don't sleep well outside of your own bed then skip the red-eye flight. You may save $50 or $100 on a plane ticket with inconvenient flight times or an extra stop, but  consider how many months you have been training. Is it worth the money you save to put yourself the extra inconvenience or airport time right before a race — especially a big race like a marathon, an IRONMAN 70.3® or an IRONMAN Triathlon®? Probably not.
Be sure to read the athlete guide as race organizers often require you check-in the day (or sometimes even the two days) before the race.  Other considerations for when to arrive before race day include:
Changing multiple time zones the rule of thumb is arrive an extra day to adjust for each time zone you pass;
Adjust to a different climate where you will be racing;
Traveling to high altitude. This only applies if you can arrive two weeks in advance for acclimation. If not, arrive a few days early to get settled and checked-in prior to racing; or
If you are traveling for 9a long distance (lengthy amount of time) and want time to recover from the travel itself.
If possible for your schedule and especially for your big races), we recommend you arrive at your race destination at least three days early.
Before You Leave for the Airport or Get in the Car
There are many items to pack for a triathlon, not so much for a marathon. When packing for a triathlon, print out a triathlon gear checklist like this checklist from IRONMAN Triathlon® or this one from USA Triathlon. Be sure to add anything to the lists that you might need specific to you before you begin packing. Examples of individual items include: inhaler and drink mix if you're not drinking what's offered on the course. Make a similar checklist for other non-race specific items such as travel snacks, charging cords, a good book and your favorite sweatshirt. Don't wait until the last minute to pack.
Prepare food ahead of time for your trip. If you leave early in the morning, you can bake healthy muffins the night before or make a smoothie in the morning. Wraps, sandwiches and pre-made salads are excellent options if you will miss lunch. Other good travel snacks include beef jerky, trail mix and fruit. Try to stick to your normal diet as much as possible so that you don't experience GI distress before the race. Even if you plan to eat on the road or at the airport, bring some food in case of unexpected delays.
The Travel Itself
Stay hydrated especially when flying. Include electrolytes to help you retain fluid better (less loss through urination). Wear compression gear (especially on lower legs), stretch when you are standing in line or waiting for your flight and keep your legs elevated. Take frequent breaks when driving and stand up and move around when in an airplane to .
It is normal to feel sluggish your first workout or two after you arrive. This does not mean you aren't prepared. Your muscles tightened up during your trip. Keep the first workout(s) easy to restore bloodflow and increase mobility.
One tricky item for triathletes that we didn't tackle in this blog post is traveling with a bike. I explored different ways to safely and efficiently transporting your bike to your race in this post.
Finally, be sure check out the School of Tri Triathlon Race Week videos for more advice on how to approach those last few days and good luck in your upcoming race.
Good luck and safe travels!
David
—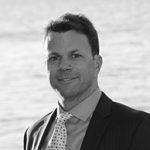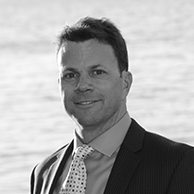 As an athlete, David Glover has completed 28 IRONMAN distance triathlons, which includes two sub 9 hour finishes and winning Vineman Full twice. Now, David's passion now is helping triathlete and other endurance athletes achieve their dreams through his online triathlon education and training company, ENDURANCEWORKS. David has an MS in Exercise Physiology and is certified as a coach by IRONMAN Triathlon, USA Triathlon and USA Cycling plus has his CSCS from NSCA. After six years of living, training and coaching in the triathlon mecca of Boulder, CO, David currently resides in Southern California.