When you commit to racing an IRONMAN or other full-distance triathlon, you know your are in for a long day. However, unlike a long training day where you can stop to buy nutrition at a gas station or stage extra gear and nutrition for later use, you cannot get outside help during a race. Instead, you must rely on aid stations, transition bags and special needs bags to provide nutrition and any extra clothing or gear you might need during the race.
You will be issued 5 race bags at pack pick up:
Transition 1: Bike Bag
Bike Special Needs Bag
Transition 2: Run Bag
Run Special Needs Bag
Dry Clothes Bag
Setting up your race bags correctly will help you successfully complete your race. Let's explore each.
Transition 1: Bike Bag
This bag contains all the gear you will need on the bike. This includes your helmet, bike shoes, socks, food, drinks and sunglasses.
Full distance triathlon transitions are unique because they may have men's and women's changing tents. You'll pick up your bike bag before you enter the changing tent. You can either leave on your race kit if you wore it during the swim or change into bike-specific clothing in tent. If you do change, make sure all of your bike clothes get put into your bike bag ahead of time! If the weather is cool in the morning and expected to warm up, consider wearing a pair of arm warmers that you can pull up or down as needed.
When changing in the transition tent, it helps to dump everything in your bike bag on the ground. Be sure to place your swim gear (including wetsuit if you're wearing one) into the bag before you leave the changing tent so that you get it all back after the race.
Bike Special Needs Bag
This bag will be available for pick up about halfway through the bike leg. Even if you think you won't needing the special needs bag, it is worth packing extra nutrition in case you drop any of your food or drinks earlier in the bike. You can always not stop for the bag. Some athletes will put a frozen bottle with drink mix in their special needs bag. If you do this on a hot day, remember that protein in drinks will degrade (spoil) in the heat. If you anticipate a change in weather later in the bike, you can always put a wind vest or gloves in this bag, too.
Transition 2: Run Bag
There will be changing tents when you get off the bike and, once again, you can opt to change into run-specific clothing. After long hours on the bike, it can be refreshing to begin the run in clean shorts and top. Your run shoes, fresh socks, race belt, hat and sunglasses (unless you wore them on the bike) should also be in this bag. If you expect to finish after dark, the race may require you to wear reflective tape on your clothing.
Before exiting the changing tent, make sure all your bike gear goes into your run bag.
Run Special Needs Bag
You will be able to access run special needs about halfway through the run. By the time you get to access this bag, you will be nearing the end of the race. Consider putting a long-sleeve shirt in here if you anticipate you'll still be running in cooler temperatures as the sun goes down. Aid stations will have salty items like pretzels and sometimes broth after dark, but if you have a favorite snack that calms your digestive system or provides a different taste than what's on the course, make sure to tuck it into your run special needs bag.
Like the bike special needs bag, you have the option of not picking up this bag if you don't need it.
Dry Clothes Bag
Races will provide you with one more bag for race morning called the Morning Clothes Bag or Dry Clothes Bag. This is where you can place the clothes and shoes you wore to the race site on race morning. You'll collect it post-race and it feel good to put on dry, clean clothes after you're done.
Additional Thoughts
You will turn in your bags either the day before the race or on race morning per the race's athlete guide. I've found that it helps to create a checklist before I travel to make sure I bring everything with me then double check against my list what goes in each bag.
You will get your bike, run and dry clothes bag after the race. You may or may not get your special needs bags back – check the athlete guide.
Best of luck racing!
David
—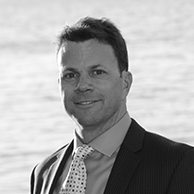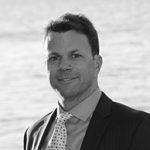 As an athlete, David Glover has completed 28 IRONMAN distance triathlons, which includes two sub 9 hour finishes and winning Vineman Full twice. Now, David's passion now is helping triathlete and other endurance athletes achieve their dreams through his online triathlon education and training company, ENDURANCEWORKS. David has an MS in Exercise Physiology and is certified as a coach by IRONMAN Triathlon, USA Triathlon and USA Cycling plus has his CSCS from NSCA. After six years of living, training and coaching in the triathlon mecca of Boulder, CO, David currently resides in Southern California.