Last week in a blog post, we talked about where to spend money on swim gear in preparation for a triathlon. Swimming is not nearly as expensive of a sport as cycling. Which is why we are going to talk about where to spend money for the bike today.
The Bike for Triathlon
If you are going to invest in the sport, buy a triathlon bike. A triathlon bike frame will put you in a more aerodynamic position than a road bike, which means there will be less air resistance and you will go faster. Triathlon bikes are also designed to put your body in the best position not only to ride, but to still have legs to run on afterwards. The key to getting a new triathlon bike is not to get the fanciest looking frame, the most expensive bike, or even the most aerodynamic-looking bike. Get a professional bike fit and ask for advice from your local bike store. What you really need in a triathlon bike is a bike will fit your body and allow you to remain in the aerobars comfortably and with good handling and control.
If you already have a road bike and are not ready for another major purchase, consider buying clip-on aerobars and a bike fit to get you as close as possible to the position of a triathlon bike.
Triathlon Kit
There is no coincidence that 14 of the top 15 female professionals racing Kona in 2017 had sleeved tri kits. And, most of them opted to wear a trisuit instead of a jersey with tri shorts. The reason you are seeing most female (and male) pros wear similar styles is because these kits have been tested and proven to be more aerodynamic. That being said, you may still be more comfortable in a jersey and shorts. Regardless of your choice, the triathlon kit should fit snug against your body. If you lost weight during training, you may want to invest in another kit that fits better. The chamois should be comfortable. If your butt hurts riding wearing your shorts or trisuit, it is going to be a long and miserable bike leg on race day.
Helmet for Triathlon
According to the Buyer's Guide in VeloNews, an aero helmet can save you an estimated 67 seconds in a 40km time trial. That equates to over two minutes in an IRONMAN 70.3® and four minutes in an IRONMAN®. When you consider the cost of a new helmet with the amount of time saved, an aero helmet is a great purchase. Not to mention, you should replace your helmet every 3-5 years for safety anyways.
Wheels for Triathlon
Deep dish race wheels are a great upgrade to a bike, but a new wheelset can easily set you back $2,000 or more. Instead, we recommend you make changes to the less expensive items such as the helmet or trisuit first. Because the front wheel hits the airflow first, it is more important than a rear race wheel.
With the exception of a few smaller ticket items, this is all of the gear you will need to race the bike leg of a triathlon. Next week our blog will pick up where we left off and talk about gear related to bike training. In the meantime, check out our School of Tri to learn more about choosing bike gear.
Be sure to also check out the other blog posts in our series on where to spend money in triathlon:
Happy training,
David
—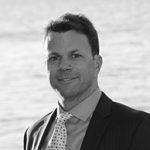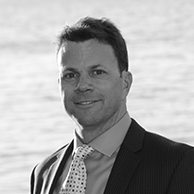 Coach David Glover, MS, CSCS has completed 28 IRONMAN distance triathlons, which includes two sub 9 hour finishes and winning Vineman Full twice. Now, David's passion now is helping triathlete and other endurance athletes achieve their dreams through his online triathlon education and training company, ENDURANCEWORKS. David has an MS in Exercise Physiology and is certified as a coach by IRONMAN Triathlon, USA Triathlon and USA Cycling plus has his CSCS from NSCA. After six years of living, training and coaching in the triathlon mecca of Boulder, CO, David currently resides in Southern California.