When stepping into the world of triathlon, it is no big surprise to athletes that they will need a bike, a helmet, and the appropriate kit to wear on race day. What surprises some athletes as they continue in the sport is how much extra gear there can be for training including a bike computer, bike trainer and power meter. Once again, we are going to break down the cost of some of these items alongside their purpose to help you determine where your money is best spent. This is the perfect time to consider these purchases because it is winter, you can adjust to them during the pre-season, and it is the holidays – so they may even come as a gift from a loved one!
Bike Computer
This is the most basic purchase you can make. Bike computers measure your time, distance, speed, GPS, as well as power and other metrics when paired with a cadence sensor or power meter. Some bike computers allow you to create workouts and track your rides via GPS so you can compare your rides throughout the months and years. Garmin is the household brand for bike computers but there are many other computers out there such as CatEye, Polar, Pioneer, PowerTap, and more. When making the purchase, consider all of the features it provides, how easy it is to see the screen, how easy it is to use the buttons, and how it mounts on your bike.
Bicycle Trainer
Here are some questions you should ask yourself before deciding whether you need a bicycle trainer and what type you should get:
Do you feel safe riding outside, or do you want to stay away from cars and off the roads?
Do you live in a place where it is going to dump two feet of snow and prevent you from riding outside?
Does your gym (or even your apartment gym) have trainers that you can use for free?
If your gym or apartment has a trainer then you may not need one yourself. You may even find a good group workout at the gym. Or, you could you invest in a trainer for your home.
There is also quite a difference in trainer prices. Pricing varies on the following:
Noise level;
How it generates resistance;
Whether or not it measures and controls power output;
Ability to mimic climbing; and
The geometry and make of the bike.
Again, consider how often you will be using the trainer and what your needs are.
Power Meter
Power meters are great for measuring your efforts and tracking your improvements. Unlike heart rate, which tracks your body's reaction to the work, power is a direct measurement of what you are currently doing. This can be a valuable piece of equipment to dial in your training. Depending on who you talk to, having a power meter can also be a good tool in a race because you'll be able to see whether or not you're taking it out too hard, or whether you need to push a bit harder. It will also help you and your coach plan workouts, and see where improvements need to be made in races.
Power meters vary significantly in pricing. If you are unsure about spending the money, we recommend starting with a powermeter that only measures one leg's power output and doubles it. The most common versions of this are made by Garmin and Stages, where the strain gauge is on the pedal or crank, respectively. You can always upgrade by getting another power-equipped pedal or crank for dual-leg power measurements. The benefit of pedal power meters is you can easily shift them between bikes. The downside is they are more likely to get banged around because of their location.
You can also opt to get a power meter such as a Powertap that is built into a wheel. Again, you can switch this between bikes. The downside is that if it's built into a training wheel, you won't have power when you switch to your race wheel. Don't build a power meter into your race wheel unless you train with power and you are prepared to have that wheel put through the daily wear and tear of training. The number of watts you produce will be useless unless you train with power and understand your current fitness level.
Another location a power meter can go is on your crank. You cannot switch these powermeters between bikes very easily but you will be able to both train and race with power and interchange training and race wheel easily. Dual-sided crank-based power meters such as Pioneer, Quarq, and SRM are very accurate, durable, and versatile, but are also the most expensive.
Upgrade Training Tools to Get the Most Out of Your Body
Before going all-in for a high-end bike, wheels, and other accessories, consider investing that money into your body instead. The gains that you can make by optimising your training and your race strategy (by paying close attention to your power, heart rate, and other metrics) will greatly outweigh the smaller benefits of having an aero frame or a slightly more aerodynamic set of race wheels.
Be sure to check out the other articles in our series on where to spend money in triathlon:
Happy training,
David
—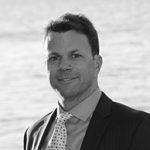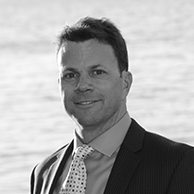 Coach David Glover, MS, CSCS has completed 28 IRONMAN distance triathlons, which includes two sub 9 hour finishes and winning Vineman Full twice. Now, David's passion now is helping triathlete and other endurance athletes achieve their dreams through his online triathlon education and training company, ENDURANCEWORKS. David has an MS in Exercise Physiology and is certified as a coach by IRONMAN Triathlon, USA Triathlon and USA Cycling plus has his CSCS from NSCA. After six years of living, training and coaching in the triathlon mecca of Boulder, CO, David currently resides in Southern California.