Putting on a pair of shoes and stepping outside for a run is so…simple. Many people fall in love with running for this very reason – you don't need a whole lot of gear to run and you can run pretty much anywhere. However, if you are training for triathlons, in particular longer events, you will want to invest in proper run gear to prevent injuries. Additionally, you will want to invest in your run training to see real improvements.
Here are four considerations for where to spend your money in running:
Running Shoes,
Run Apparel & Accessories,
Run Watch and
Group Workouts or a Coach.
Running Shoes
It is a given that you will be purchasing running shoes to compete in triathlons. What we want to remind you of is that in order to prevent injuries, you will want to purchase new shoes somewhat frequently. Asics recommends changing shoes every 450-550 miles, while Newton Running says their shoes last about 350-500 miles. If you are wearing lighter racing shoes they will wear out faster. It is important to track the miles you log in your current shoes so you can replace them before you start getting knee injuries, shin splints, or tendon damage.
Run Apparel and Accessories
You may be tempted to buy run clothing that is trendy or matches perfectly, but it is more important to buy a few pieces of quality apparel suited to your needs. If you are uncertain what to wear, particularly in colder weather, check out our short School of Tri video for suggestions. Basic guidelines include:
Staying away from cotton and opting for clothing with wicking properties.
Dressing in layers if you expect temperature fluctuations. Windbreakers are a great example.
Remembering to make use of accessories such as a hat, gloves, or visor.
Choosing comfortable clothing that fits you. This will also prevent chafing mid-run.
How do you plan on staying hydrated on moderate to long runs? It may be a no brainer for the bike, but it's not so simple to carry water while running. There are lightweight run backpacks designed to hold a bladder, fuel belts that carry water bottles, and even hand-held options that allow you to hold a water bottle in an ergonomic, comfortable fashion. All of these options will also enable you to carry some nutrition with you. It is crucial you remember to fuel on long runs and stay hydrated on hot days.
Run Watch
Call us old school but we tend to use a digital watch with the stopwatch feature for intervals on the track. That being said, we think there is great value in owning a run watch with GPS to track your miles, pace, distance, and more. When you are buying a watch consider how many of the features you will actually use and understand. Better to spend $100 on a watch that gives you the basics you want then to spend $500 on a watch that gives you too much information to sift through without a headache. More often than not, your money will be more wisely spent investing in a coach who can help you improve your form and guide you through training that is ideal for your current fitness level.
Group Workouts or a Coach
Over the course of a season you can build into running for longer amounts of time or for longer distances, but to really improve your triathlon run you need to tailor your training more than that. You will see the following benefits by investing in a coach, training plan, or a training group:
A structure for when you should be building your mileage and when you should be recovering;
What strength exercises will help your performance and prevent injuries;
Specific interval workouts to boost your VO2 and your speed;
Motivation; and
More.
Looking to do some strictly running races? At ENDURANCEWORKS, we offer training plans for anything from a 5k to a marathon.
Be sure to check out the other articles in our series on where to spend money in triathlon:
Good luck!
Krista
—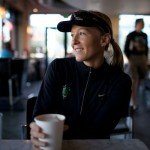 Multiple IRONMAN Triathlon finisher and overall female winner of the Galesburg Half Marathon, Coach Krista Schultz has literally helped thousands of endurance athletes and non-athletes achieve their success through coaching, consulting, clinics, seminars and performance testing. She has written articles for magazines like Triathlete Magazine and Runner's World and is the founder of She Does Tri for Women, which focuses on helping females achieve confidence through health and fitness.