Come spring or early summer, you'll soon be toeing the start line of your first race of the season.
You will have already put in the long hours over the winter, the hard intervals on the trainer when the snow was piling up or rain was falling outside and faced months of waking up in the dark to fit in pre-work swims. The last thing you want to have happen is for your legs to not be at 100% the day of the race, simply because your taper or race warm up wasn't implemented correctly. This can happen to the best triathletes in the world, and even if you are in the shape of your life, it can happen to you, too.
Consider our suggestions below and then experiment with various tapering and warm up techniques to reach the ideal level of rest and sharpness.
One to Two Weeks Out From the Race
Tapering is an important aspect of any type of race, regardless of distance. Generally, the training volume (hours) is reduced while intensity is maintained about a week or two before an event. As a general rule, the longer the event, the longer the taper. Many people assume that a taper needs to be multiple weeks long, but for most athletes and for most distances, a long taper is not necessary.
About 14 days before your race, consider decreasing run and bike volumes while keeping your swim volume the same or even adding a swim workout or two.
About seven days before the race, begin a true taper by dialing back your volume and taking a few days very easy. If a normal week of training for you is 14 hours, your race week (not including the race) may be four to six hours. Traveling to a race may require an extra day off, which is completely fine.
The Days Leading Up to the Race
Taking too many days off or easy days during race week will leave you with flat legs and poor water feel on race day. Ideally, you should be training every day, aside from a travel day. Sessions should be kept either short and sweet or short and hard. Note the emphasis on short. We don't recommend you pre-ride a full IRONMAN course on Wednesday of race week.
For harder sessions, consider doing a short and hard set of 50's in the pool on Tuesday, a short track session of 400's and 800's on Wednesday, and 1-3 minute intervals on Thursday for a Sunday race. Your other workouts should be kept at low intensity for maximum recovery with nothing over 90 minutes. However, experimentation may be necessary to find the right balance. You may do better without taking much of a taper. Or, you may respond best to a longer, more restful taper with minimal intensity.
The Day Before the Race
Many triathletes benefit from a short 10-15 minute swim, a 15-20 minute run with 5-8 strides (quick accelerations for 10-15 seconds each) and a 30 minute ride with a few pickups or short intervals. More advanced athletes may need a longer ride of up to two hours or a more intense swim to fully open the legs and rev the engine for race day. One of the many benefits to having C and B races before your A event is that you will be able to test out different pre-race day routines and openers.
The Morning of the Race
Time, stress and venue may restrict an intricate warm up the morning of a race and this is fine. Everyone will have the same set of conditions and you do not need a lot of warm up.
A 5-10 minute jog can help get the blood flowing in your legs and body. Using bands before the swim or doing a few jumping jacks or pushups is ideal if you cannot get in the water before your swim start. If you are able to get in the water, take advantage of that opportunity and swim for 10 or so minutes with a few short "windmill" sprints. If the water is cold, you definitely need to get in so that your body isn't shocked when the start gun goes off. Hyperventilating in cold water is common, especially with the added stress and adrenaline of hundreds of other swimmers around you. Letting water flush into your wetsuit is necessary too, to ensure it's fit right and that the material near your shoulders isn't too tight.
Good luck!
David
P.S. Need a purposeful training plan that takes the guesswork out of your training and gives you structure to reduce risk of overtraining and injury? Check out our training plans for triathlons from sprint to IRONMAN® and running races from 5k to marathon.
—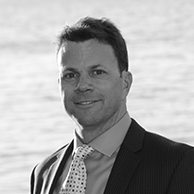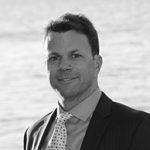 Coach David Glover, MS, CSCS has completed 28 IRONMAN distance triathlons, which includes two sub 9 hour finishes and winning Vineman Full twice. David's passion is helping triathletes and other endurance athletes achieve their dreams through his online triathlon education and training company, ENDURANCEWORKS. David has an MS in Exercise Physiology and is certified as a coach by IRONMAN Triathlon, USA Triathlon and USA Cycling plus has his CSCS from NSCA. After six years of living, training and coaching in the triathlon mecca of Boulder, CO, David currently resides in Southern California.