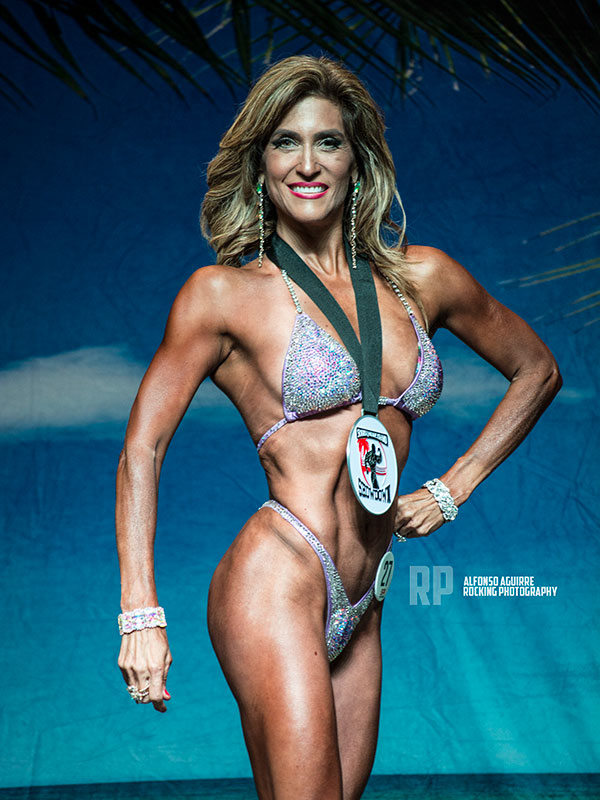 Sarah Lucero is a former TV news anchor, a body builder, a 4x Boston Marathon finisher, a mom of 4 and a fitness entrepreneur who is now training for IRONMAN Cozumel in November.
I'm very excited to share this interview with Sarah as she has such a diverse, fascinating background. Her ability to navigate both bodybuilding competitions and IRONMAN triathlon training is mind blowing. Who does that?!?!?
She reminds me of IRONMAN Triathlon's tagline: "Anything Is Possible."
Here's my interview with Sarah. Enjoy!
—
Q: You're a former TV news anchor. You're currently competing as a fitness athlete. You've done the Boston Marathon four times. And now your training for IRONMAN Cozumel later this year. Can you tell us more about this path you've been on?
I've always loved running. It's been a stress reliever and great endorphins producer for me. It also helped keep me in shape for television news. It's true TV adds 10-15 pounds, and it was important to try to look my best in a visual medium.
I did my first marathon when I was 22 and fell in love with them. I started triathlons in my 30's for the cross training and set a goal to do an IRONMAN. I completed 2 half IRONMAN races then got busy with babies #3 and #4.
When I was finally able to get back into distance training, I set a goal to qualify for the Boston Marathon and at 36 years old I was able to do that. I subsequently qualified and ran a total of 4 Bostons but IRONMAN never left my mind.
The bodybuilding competitions happened because, as an aging runner and triathlete, I was developing injuries I thought could be resolved by adding more muscle to my back, core, legs … everywhere! Also, after baby #4 and at 42 years old, my body was not bouncing back the way I was used to having it respond. Endurance cardio was no longer cutting it for me. So I started lifting weights. But to make it interesting I also needed a goal, so I set my sights on my first fitness completion in 2017. I've been hooked ever since and plan to go back to it, but for now I want to tackle my goal from 2008: IRONMAN.
Q: Why do an IRONMAN?
I've just always loved endurance sports and I'm kinda an all or nothing kinda girl so a sprint Tri just wouldn't be enough. Depending on how I do and feel after IRONMAN Cozumel, I may set my sights on Kona. Who knows? I just hope my body hangs in there!
Q: You left TV news to pursue your passion for fitness. How has that turned out?
I was in the San Antonio market for 23 years, so the community knows me. I've been out of TV News for a year and a half but continued to build my brand as a fitness advocate. I started a fitness and nutrition business with the help of my own nutritionist. I had a great time helping people lose weight and get healthy, but I still wanted to reach more people. So now I've partnered with a cohost and started doing livestream podcast shows. I work with different companies to promote their products, events or messages and I try to choose companies with a message about wellness, healthy living, lifestyle, something that goes in line with my brand. I'm very excited about where this latest entrepreneurial project is going!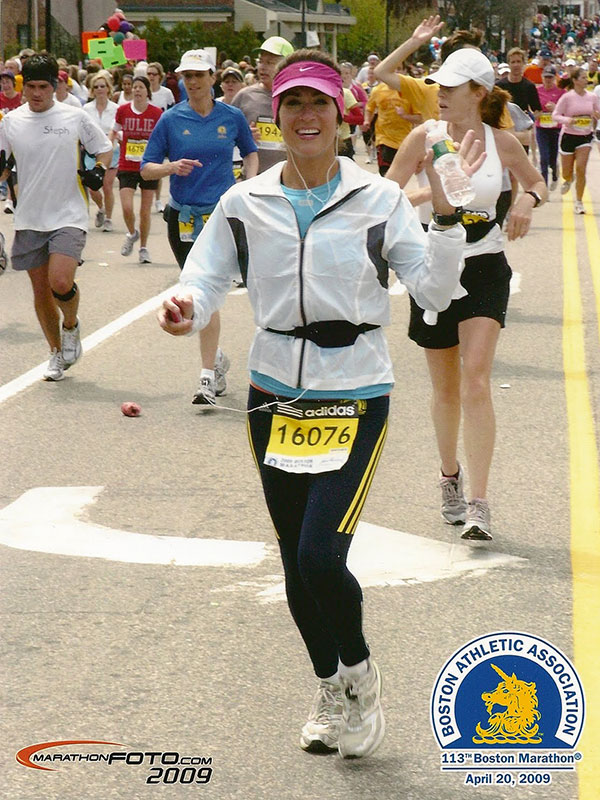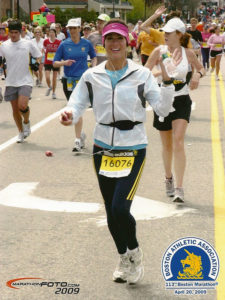 Q: What keeps you motivated to train and gets you out of the bed in the morning?
Well, I'm not really an early morning trainer. I train in South Texas so I'm a glutton for training in the heat. I don't really aim for that but somehow it works out that way. If anything, I'll train late at night (on the bike trainer at home).
Q: What is one daily practice or habit that you've adopted that's helped you the most?
I take time to say a prayer and give thanks for the ability just to move. So many folks would like to do more but have physical limitations. I am grateful I can train every day that I am able.
Q: You're a mom of four. What advice do you give parents with kids who want to live healthier – both for the parents and the kids?
Take your kids out for a fun run or sign them up for their own triathlon camp. They'll gain so much from their experiences and truly see their parents healthy habits as a way of life for themselves.
Q: You're 47 now and yet it seems like you're just getting started. That's inspiring!
Age is just a number, I feel stronger than ever. I never say never to aiming for Kona and never say never to continue sculpting my body for fitness competitions. So much to do and so little time!! Gotta take advantage of the good years we have and keep our bodies strong.
Q: What is your greatest strength?
I am so stubborn, especially when I finish last in the pack at anything, that's my greatest motivator to do even better the next time.
Q: What is your kryptonite? (As an example, dark chocolate is one of mine)
Oh God! Peanut butter!! Keep it out of my pantry please!! I love the stuff and I can't seem to have it in moderation. I must have had 14 Reese's Peanut Butter cups after my last fitness competition.
Q: What is your favorite workout?
Running is my favorite workout, but I have to ease into it after Bodybuilding season because I don't run when I'm training for a fitness competition for like 20 weeks. So the joints have to get used to the running again slowly. Once I'm running again consistently, I love interval runs because they make you faster.
Q: Least favorite?
Swimming in a pool is not my favorite workout. I much prefer open water swimming (in a lake). I also hate running sprints. Thank God I've not had to do much of that.
Q: Any advice for aspiring triathletes?
You are capable of so much more than you can imagine. I never thought I'd be faster than a 9:15 minute mile marathon runner and I got down to 8:38, so anything is possible.
Q: What's next for you? Any big bucket list items?
I just went to Pamplona to Run with the Bulls….but I chickened out!! Lol! My sons and husband ran. I didn't want to risk getting gored or trampled before Cozumel!
Q: Where can readers find out more about you and what you're doing?
Follow me on Instagram at or on Facebook page at @TheSarahLucero. My website is sarahlucerofitness.com.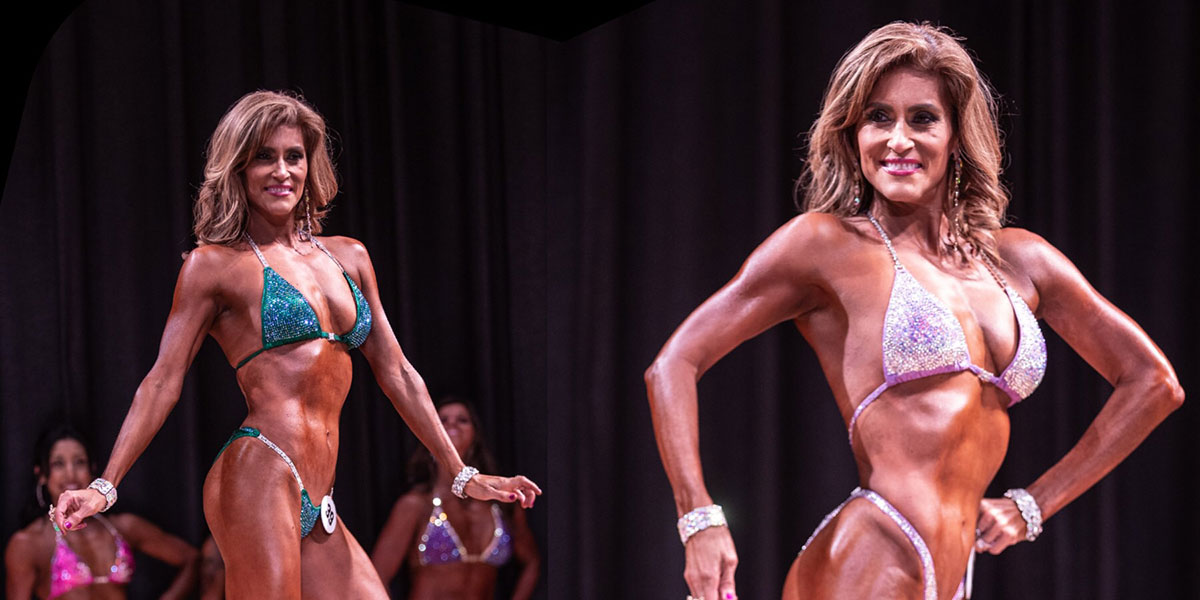 Thank you, Sarah, for sharing your story! You inspire!
David
—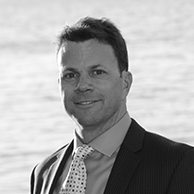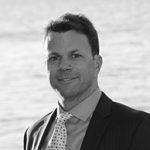 As an athlete, David Glover has completed 28 IRONMAN distance triathlons, which includes two sub 9 hour finishes and winning the Vineman Full Triathlon twice. Now, David's passion now is helping triathlete and other endurance athletes achieve their dreams through his online triathlon education and training company, ENDURANCEWORKS. David has an MS in Exercise Physiology and is certified as a coach by IRONMAN Triathlon, USA Triathlon and USA Cycling plus has his CSCS from NSCA. After six years of living, training and coaching in the triathlon mecca of Boulder, CO, David currently resides in Southern California.