I started to type up a response to this IRONMAN athlete's comment in our blog and realized other athletes are asking similar questions so wanted to share my thoughts as a blog post.
I am a sixty one year old triathlete. I am not afraid of working hard to achieve my goals but I did Ironman Madison (September 2018) and Ironman Boulder (June 2019). While I completed both races (best PR was 2013 at 13:54:00 at the age of 55 with a separated shoulder) when I got to the run portion my quads were so stiff and sore that I practically walked the entire marathon portion for both competitions because I could not sustain a constant running effort WITHOUT FATIGUE AND PAIN.

On the bike I also noticed that I could only remain in the aero position less than 5% of the entire race due to discomfort. Any ideas?
First, I love that this athlete is taking the time immediately after his race to try to understand what didn't work so well. This is best to do immediately after a race while your memory is still fresh.
Here are some ideas to improve comfort while riding on the aerobars and running the marathon with less fatigue and discomfort:
Have your bike size and bike fit checked by an experienced triathlon bike fitter. When I purchased my first tri bike back in 1998, the bike I was sold was too big for me, which left me over extended across the top bar with a consistently sore neck. Most of the time a good bike fit by a fitter who works with triathletes, will fix the problem. In my case, I had to get a new tri bike.
Improve mobility, especially in hips and shoulders. This well help with maintaining an aero position, too. Yoga or stretching are good exercises.
Include exercises that activate and build up posterior chain and core muscles. This will with engaging powerful muscles like the glutes with less taxing on the quads. Be sure to check out our suggested Core Exercises. For exercise routines, we really like the exercises by Foundation Training for all types of athletes.
Dial in Your Pacing. Considering back off the intensity a little on the bike to save your legs for the run. Consider also alternating run / walk on the run (e.g. run between aid stations then walk for 1′ or 2′ minutes at every aid station. Unless you're running faster than a 3:30 marathon, this is an excellent strategy for being able to run a more consistent pace across the marathon (as compared to trying to run without slowing down).
Be comfortable with being uncomfortable. The reality is that running a marathon is never comfortable, especially after biking 112 miles. Practice mental skills like visualization, continuous self-check and affirmations. If you haven't already done so, be sure to download a complimentary copy of our mental training guide: Training the Competitor Within. We also have mental training videos in our School of Tri classrooms.
Stay hydrated and fueled. Dehydration and being under fueled will both affect muscle function. Be sure to check out our webinar on Creating a Fueling and Hydration Plan for Triathlon.
Good luck!
David
P.S. Need a purposeful training plan that takes the guesswork out of your training and gives you a purposeful structure to reduce risk of overtraining and injury? Check out our training plans for triathlons from sprint to IRONMAN® and running races from 5k to marathon.
—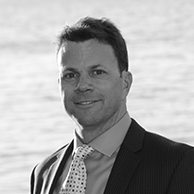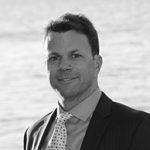 Coach David Glover, MS, CSCS has completed 28 IRONMAN distance triathlons, which includes two sub 9 hour finishes and winning Vineman Full twice. David's passion is helping triathlete and other endurance athletes achieve their dreams through his online triathlon education and training company, ENDURANCEWORKS. David has an MS in Exercise Physiology and is certified as a coach by IRONMAN Triathlon, USA Triathlon and USA Cycling plus has his CSCS from NSCA. After six years of living, training and coaching in the triathlon mecca of Boulder, CO, David currently resides in Southern California.