Swimming Drill Video Demonstrations
Swim Drills to Break Down Freestyle Stroke
Swimming drills help break down the freestyle stroke in its component pieces allowing you to focus on each area to improve overall stroke efficiency and speed.
Our library of freestyle swim drill videos are presented by Doug Alban, MEd, ASCA (former NBAC Masters Swimming Coach under Michael Phelps' coach, Bob Bowman) and demonstrated by elite college swimmer Kyle Williams.
You can find workouts with these swim drills in each of our triathlon training plans.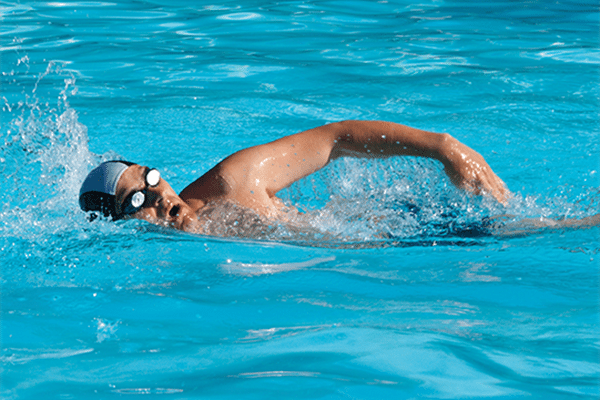 Introduction to Swim Drills
Long Arm Doggy Paddle Drill
Sculling (4-Ways) Swim Drill
Proper Form for Flutter Kick
4 Common Flutter Kicking Mistakes
Practice Sighting Buoys in the Pool
Learn How to Do a Flip Turn