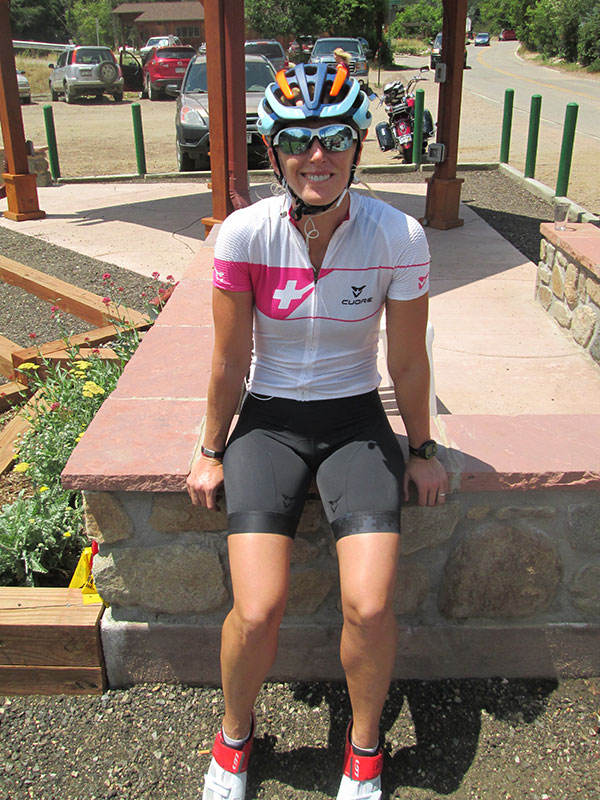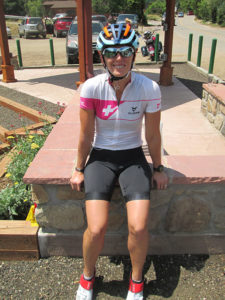 Krista and I became good friends with Adelaide and her husband Kennett when we lived in Boulder. She and Krista did a lot of their bike and run training together. Every so often, I'd ride or run along. Kennett was a pro cyclist who was making the transition to triathlon while Adelaide was an aspiring and talented triathlete.
In 2014, Adelaide collided with a vehicle that suddenly pulled out directly in front of her while she was riding her triathlon bike north on Highway 36 from Boulder. Kennett came upon the accident scene after it had happened while riding his bike southbound on Highway 36. By that time, Adelaide had already been taken to the hospital. In a later blog post, Kennett describes what happened and what he saw when he went to the hospital:
The doctor started off right away with the good news. She was alive, she had no damage to any of her limbs, spine, or brain. She was talking and somewhat coherent when she came in. That was the good news. The bad news was that all the injuries she sustained were to her face, which had literally been torn off.

He said almost every bone in her face had been broken. Her cheek bone, nose, eye socket, septum, her jaw in numerous places. Everything. The flesh from her upper right lip to her left shoulder had been ripped completely open. Through the tears in my eyes I could see tears even in his. He gave me a long embrace.

They took me in to see her briefly. She was sedated and unconscious, with a room full of doctors and nurses using a hand held pump to make her breath. Her face was mostly covered up and I couldn't see much of her. I reached for her hand, which was coated in dried blood. It was cold. Pale white under the red stains.
You'll want to read the rest of Kennett's blog post about Adelaide's accident.
Adelaide is one of the most courageous people I know. Her story inspires me.
Here's my interview with Adelaide:
What changed for you after your near fatal bike accident?
One of the harder things is bike riding. I hear of a ton of other pro triathletes who have turned to training strictly indoors. Without talking directly to them I've gathered that some people ride indoors because it is safer and they are nervous about traffic while others find it more efficient. I don't mind doing a few intervals inside when the weather is bad but when it is a gorgeous summer day and I'm trying to ride more than an hour, I can't do the trainer. I enjoy the feeling of climbing, seeing wildlife, saying hi to other cyclists, and so much more. I want to be a pro triathlete and I want to be the best, but part of it is being able to enjoy training.
That being said, since my crash riding outside is challenging. Every time I hear of another cyclist being hit or when I have another close call it causes PTSD to surface, which isn't conducive to training.
You recently turned pro as a triathlete. What inspired you to become a pro triathlete?
I'm always trying to push myself and I think being a pro triathlete adds a new level of motivation. I also have what I call "Little Sibling Syndrome." Growing up I followed what my older sister did. She had chicken pox and I wanted them (until I got them and realized I wasn't allowed to play with friends). She joined the swim team and I wanted to swim. She inspired me to run a marathon and then ultra-runs. When I met my husband Kennett I began turning to him for inspiration too. He was a pro cyclist and that sounded amazing. When he became a pro triathlete I thought, "I wonder if I'm capable of racing at that level too."
Your husband Kennett was a professional cyclist before he became a triathlete. How has he influenced and helped your training?
Kennett bought me my first road bike and coached me when I was bike racing. He has continued to coach me on the bike and I often look to him for guidance since he has been a serious athlete his entire life. It is easier to get out the door when Kennett is also training. Some big training days it is like our home is a mini training camp. We get out for a training session, come back together, eat the same meal, go back for the next workout, and so on.
Note: Be sure to also check out my recent interview with Kennett.
What motivates to do the training every day?
I guess it is a FOMO (fear of missing out) on a good session that someone else is getting. I also try to workout with friends because I really enjoy the social aspect of training, as well as the external push that riding or running with others brings. I have made it through plenty of workouts on peer pressure alone! Some days I'm motivated simply to be out in nature, while other times it's the sense of accomplishment of finishing a hard masters workout or run.
In general, training helps calm my brain and sometimes the endorphins and other beneficial hormones that a workout brings even helps me make decisions in other areas of life. I was injured for a few months last spring and again this spring, and without regular training I tend to get depressed and it becomes harder to focus throughout the week.
What's been your biggest lesson learned in triathlon?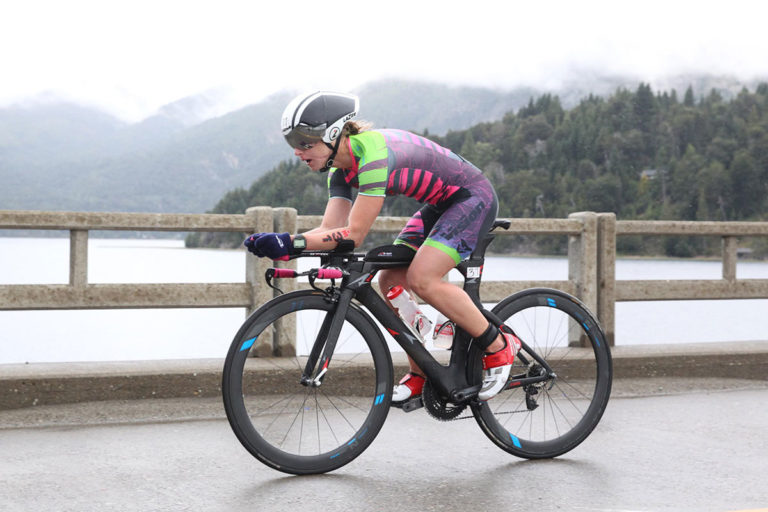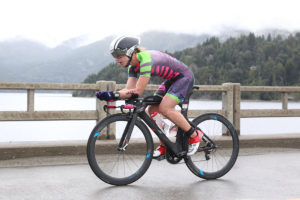 I've probably learned a lot lessons but a big one I had recently is not to give up early. I was having a horrible race in Los Cabos last year and decided I was going to drop out after the bike, which is unlike me. I figured I could watch Kennett finish since I had seen him on the road and knew he was having a good day. I stopped following my fuel plan and sat up. Then I had a change of heart. Initially I thought I'd do the first mile or two of the run. However, once I'd ticked the first miles of the run off, I figured I'd just finish the whole first lap. Needlessly to say, I finished the race. I still had a decent day but I know I would have had a faster run and I probably would have moved up a place if I had just continued to eat and push a little bit more on the bike.
What happened in your first pro race?
My first pro race I had an "oh shit" moment during the swim. I had gotten on the feet of a few faster women, but I fell back because my hand got caught by the buoy during a stroke. All of a sudden I was on my own and when I went around the turn buoy I was facing directly into the sun and couldn't see a thing. When I'd been in the age-group field there were always people swimming nearby, which helped me figure out the general direction. This time with the sun and nobody else in front I just thought to myself, "Hopefully a kayaker points me back in the right direction when I go massively off-course." Luckily a few more moments into swimming I caught a glimpse of red and the course changed directions quickly after that.
What's your favorite workout?
I just read a book by an astronaut, Scott Kelly. He talked about "type two" fun, which is when an activity isn't fun while you are in the midst of it, but it is a good memory afterwards. There are a lot of workouts where I am on the edge and have to really talk myself through it. Unless I'm having an amazing day, these workouts aren't fun but they are so gratifying afterwards – they are type two fun. For me it isn't the written down workouts that make a favorite, it is the attitude I go into the workout with, the fitness I have, and the company I'm around.
Knowing what you know now as a professional triathlete, what advice would you give triathletes new to the sport?
There isn't enough fancy gear out there to make up for not training hard. Furthermore, there isn't one training plan that is going to make up for not learning how to push yourself mentally.
What's next for you?
I found out after my first race this year that I had a labral tear in my hip and later I figured out that I also have bursitis and tendonitis in my shoulder. The orthopedist described it as "raging" bursitis actually. I haven't been training since mid-March due to the combined injuries. I'm about to start training again and I'm hoping I can heal my hip without surgery, so I'm playing the rest of the season by ear. I'd love to be in shape to race by September. I'm also dreaming of Ironman Mar del Plata in December. I get ahead of myself sometimes – first thing is making sure my hip is okay as I pick up training again!
—
You can learn more about Adelaide and read her latest blog posts at: adelaideperr.wordpress.com. She and Kennett also offer triathlon coaching at: bethebeastcoaching.com.
Adelaide also wanted to pass on that her sponsor COURE of Switzerland is offering 20% off any cycling clothing in their online store. Use code KA.
Thanks, Adelaide! You inspire. I wish you a speedy recovery and good luck in all your future endeavors!
David
—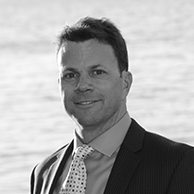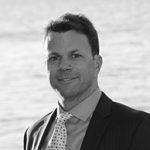 As an athlete, David Glover has completed 28 IRONMAN distance triathlons, which includes two sub 9 hour finishes and winning the Vineman Full Triathlon twice. Now, David's passion now is helping triathlete and other endurance athletes achieve their dreams through his online triathlon education and training company, ENDURANCEWORKS. David has an MS in Exercise Physiology and is certified as a coach by IRONMAN Triathlon, USA Triathlon and USA Cycling plus has his CSCS from NSCA. After six years of living, training and coaching in the triathlon mecca of Boulder, CO, David currently resides in Southern California.