I recently had the chance to catch up with a friend, Kennett Peterson, who is racing professionally as a triathlete. He currently lives in Boulder, CO with his wife, Adelaide Perr (also a pro triathlete), and their dog, Maybellene.
Kennett entered the sport of triathlon three years ago because Adelaide was doing IRONMAN 70.3® races and encouraged him to give it a go. Here is what he had to tell me (and you).
What distances do you race?
I primarily race 70.3's but I often jump into one or two local sprints early season. This year I plan to race a full IRONMAN to see how it goes.
What is your strength?
I spent 10 years bike racing all over the United States and in Europe before entering into triathlon. Given my background in cycling, I enjoy a hilly bike course where the pro field splinters. This allows me to make up time on the strong swimmers and gain some time before the run starts.
What is a typical training week like for you?
I work from home so I can be flexible with my schedule. During the winter months in Boulder, it can snow half a foot overnight but two days later it's dry and sunny out. It helps to have the flexibility. When weather is bad, I rearrange my training with my coach.
A typical big week consists of three to five masters swim workouts and a couple of solo easier swims. I ride four or five times a week, totaling about 12-13 hours with my hard ride being a local group race type ride. I'm not doing any hard intervals right now, but will throw in two days of longer tempo, high cadence intervals. Lately, I have been doing 3×30 minutes of these.
I run once or twice a week with the Boulder Track Club, which consists mostly of pure runners, meaning I have my work cut out for me. Each day varies, with some workouts having two to three miles of effort and others having six to eight miles of effort. These runs total around 80 minutes (not including plyometrics) and cover 9-12 miles. My long run is between 90 minutes and an hour forty-five. I've also been doing a lot of yoga, pilates and strength every other day or so.
You've been doing triathlons for 3 years. What was your biggest learning curve to date?
Swimming has been the most difficult sport to master. In pro races, the swim is very important because it dictates which group, if any, you will be riding with. Drafting, even at six or seven bike lengths back outside the penalty zone, is crucial unless you can maintain 350 watts for two hours, which I cannot. Because I am a relatively weak swimmer, I have a lot to make up on the bike and usually I end up riding big chunks of the race solo, which means I'm pumping out 20-30 more watts on average than the guys going the same speed but working together.
What do you have on the schedule this for early season races?
I'll be traveling to Bariloche 70.3 in Argentina at the beginning of March. Then I'll stick closer to home and race Oceanside 70.3 followed by St. George 70.3.
Good luck, Kennett! We look forward to seeing you on the podium again.
Follow Kennett on his blog. Learn more about Kennett's and Adelaide's triathlon coaching services at Be the Beast Coaching.
David
—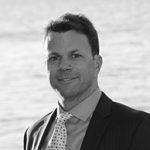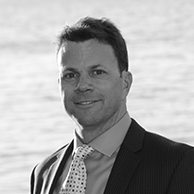 Coach David Glover, MS, CSCS has completed 28 IRONMAN distance triathlons, which includes two sub 9 hour finishes and winning Vineman Full twice. Now, David's passion now is helping triathlete and other endurance athletes achieve their dreams through his online triathlon education and training company, ENDURANCEWORKS. David has an MS in Exercise Physiology and is certified as a coach by IRONMAN Triathlon, USA Triathlon and USA Cycling plus has his CSCS from NSCA. After six years of living, training and coaching in the triathlon mecca of Boulder, CO, David currently resides in Southern California.