During the middle of winter, with months of cold, rainy, snowy days ahead, even the most dedicated athletes can easily become frustrated when they continuously miss workouts because of bad weather. It is important to keep in mind that the winter should be used as a slow ramp up to the spring, when the real, hard training begins. During January and February, it's okay to miss out on the odd ride or run because the weather won't cooperate.
Here are a few tips to help you stay motivated and continue building fitness and strength when bad weather forces you to do your triathlon training inside.
Build Your Swim
Quite possibly the best solution to a snow or heavy rain day is to hit the pool. Assuming that your shoulders are healthy, it's perfectly fine to swap out a ride for an extra swim or two. In fact, many triathletes put in large swim volumes during the winter specifically because it just makes sense to work on the swim when you can't ride or run long outdoors. After all, it's easier to make big improvements when you narrow your focus to one discipline.
Try Yoga or Pilates
Building strength in the gym won't necessarily make you stronger on the bike or less injury prone for running. It's certainly a start, but another form of strength to consider during the winter is yoga or Pilates—both of which focus equally on mobility as they do strength. Building your mobility will result in a naturally wider range of motion, especially within the hips for running and shoulders for swimming; more flexible hamstrings that can reduce low back pain; more stable small muscles and lateral-moving muscles that you normally don't use; and ultimately less risk of injury.
Go on a Hike
You can stay warm while hiking during almost any type of weather if you have enough warm and water-resistant clothes. Going out into nature on a foul day will ensure that your mood doesn't turn foul, too. Hiking is not only a good activity to build fitness and burn calories, but it rejuvenates the mind more than almost any other activity since you're in nature away from the stress and noise of traffic, brightly lit screens, and people.
Do Another Sport that Embraces the "Bad" Weather
Just because you're a triathlete doesn't mean that you can't do other sports. While you might want to stay away from additional physical activities in the month leading up to an important race, the winter is a great time to taste what your region has in terms of other outdoor sports that embrace the winter weather. White water kayaking depends on heavy rainfall, classical cross country and skate skiing rely on the snow, good waves for surfing depend on far-away storms. There are dozens of exciting, physically demanding outdoor sports to choose from, and most of them will offer great cross training in addition to your gym routine. And if the weather is really bad, there's always bowling.
Happy training,
David
P.S. Need a training plan that takes the guesswork out of your training? Be sure to check out our online training plans for triathlons from sprint to IRONMAN® and running races from 5k to marathon.
—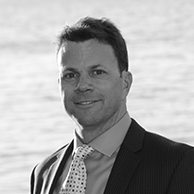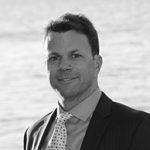 Coach David Glover, MS, CSCS has completed 28 IRONMAN distance triathlons, which includes two sub 9 hour finishes and winning Vineman Full twice. Now, David's passion now is helping triathlete and other endurance athletes achieve their dreams through his online triathlon education and training company, ENDURANCEWORKS. David has an MS in Exercise Physiology and is certified as a coach by IRONMAN Triathlon, USA Triathlon and USA Cycling plus has his CSCS from NSCA. After six years of living, training and coaching in the triathlon mecca of Boulder, CO, David currently resides in Southern California.