"Build your weakness until they become your strengths." — Knute Rockne
Congratulations on finishing your triathlon racing season (or about to finish your racing season)!
For the last 6-10 months, you've spent anywhere between 8-20 hours a week training (even more if you're a pro). It took a lot of discipline and focus to train and race through an entire season.
Now that you have finished your final race, you suddenly have more free hours in the day, less focus and probably wondering, "What do I do next?!?!"
Here are four tips for a successful off-season through the winter and into the spring:
Rest! Take some time off from training. It might be a week or four weeks. How much do you need? Even if you feel your body is physically ready to keep going, slow down for a while. Give your mind a chance to rest and stop being a slave to your training schedule. Give your body time to heal from the nagging little injuries that never seem to go away during the season. Focus on other fun activities like hiking, skiing or playing Frisbee golf. Spend more time with family, hang out with friends and finish those long neglected projects around the house. If your motivation is still high, consider doing competitions like 10k's that will give you some focus and allow you to work on speed but without the full commitment of training for a triathlon.
Strength Train and Stretch. After taking some time completely off, spend more time on strength training and stretching. Adding strength and stretching to your routine will help your performance, increase range of motion and help prevent future injuries. As triathletes, we move strictly in the sagittal (forward) plane of motion, which tends to create imbalances in the body that are avoided by picking up weights to do exercises like side lunges, lateral shoulder raises and others. Check out our strength and warm up exercises to find appropriate exercises and learn proper technique.
Work on Technique. It is challenging to correct technique with high volume training. For instance, if you are swimming 10,000 meters a week, you may spend 2,000 yards focusing on good technique with drills, then spend the other 8,000 meters reinforcing bad technique as you work on getting faster and going longer.  In the off-season, you can afford to focus on the good behavior with drills and purposeful swimming. Swimming 2,000 meters now with quality technique will pay off when you begin a training plan for next season. Consider adding drills into your swimming. While swimming is the sport most associated with needing technique work, running and cycling abilities can also be improved with focus on technique.
Test New Gear. Chances are you've heard the age-old advice not to try anything new on race day. The winter months are a great time to get accustomed to new gear such as a new triathlon bike, saddle or running shoes. Don't need a new bike? Get a bike fit so you can spend time in the new position before racing.
Take the time now to rejuvenate and you will come back to the sport more motivated and ready to train hard. When the time comes to plan your race schedule and commit to a training plan, be sure to check out all the resources we have at ENDURANCEWORKS.
Enjoy!
Krista
—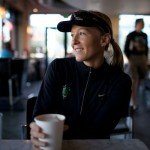 Multiple IRONMAN Triathlon finisher and overall female winner of the Galesburg Half Marathon, Coach Krista Schultz has literally helped thousands of endurance athletes and non-athletes achieve their success through coaching, consulting, clinics, seminars and performance testing. She has written articles for magazines like Triathlete Magazine and Runner's World and is the founder of She Does Tri for Women, which focuses on helping females achieve confidence through health and fitness.