When I first started traveling twenty years ago for distant triathlon races that I couldn't drive to, there were basically two options: fly with it in a bike bag (or box) or ship it via UPS or FEDEX to arrive at the destination a few days early. Airline fees for bikes vary greatly by airline. For example, Southwest charges $75 each way while Delta charges $150 each way. Size and weight restrictions may still apply so be sure to read the fine print.
At the time, shipping the bike was about the same price as taking the bike on a plane. The advantage with shipping was that it was easy plus I didn't have to lug the case around with me at the airport. The downside was that I would need to ship my bike early enough to allow for delays so would not have it for training during the week leading up the race.
Here are a few other options to traveling with a bike. I'll discuss pros and cons of each.
Bike Transport Services
There are several companies that specialize in transporting bikes to some of the larger triathlons or bike-specific races including Pro Bike Express, TriBike Transport and Bike Flights. Basically, you drop off your bike ahead of time at a designated bike shop and the company takes your bike in a larger truck or trailer to the race venue. The upside of using bike transport services is that you don't have to take your bike apart and put it back together. The downside is that you have my have to drop off your bike more than a week in advance.
Make sure to look up the details of a company's service ahead of time as some transport companies are specific to certain regions within the United States, other will take luggage along with the bike and some will even transport your bike to the transition zone. Many have a limit on how many bikes they transport at once so you'll want to get on the list early.
Packing in a Bike Bag or Case
When it comes to bike bags, there are hard cases and soft cases. Hard cases offer more protection, but they add of weight, which will cost you more for shipping and might cost you more if take on the plane. Hard cases tend to be larger and slightly harder to fit in rental cars or your cramped hotel room. Soft shell cases are still designed with padding, but ultimately they are less protective than a hard case and you are less likely to get a refund from an airline if they damage the bike during the flight. Also look out for whether the bag has a shoulder strap or wheels to make it easier to carry or move.
Scion is one of the more popular bike case brands for triathletes because it does not require the front aero bars to be removed. Only the wheels and pedals come off, which is convenient for those who aren't comfortable doing mechanical work on a bike to put it back together after traveling.
Taking on a Plane as Regular Baggage
What if you are a triathlete on a budget who flies to multiple races a year and gets angry every time the airline charges you $150+ to fly your bike? There are a few companies out there that have solved the problem with stealth bike bags that evade the airline bike fees. The key to using these bags is being your own bike mechanic who can disassemble the handlebars, fork, wheels, derailleur, and seatpost from your bike then reassemble upon arrival. Also, if you are going to be stealth, avoid wearing anything bike/triathlon related while in the airport. That means logos, bike water bottles, compression socks…you get the picture.
Other Creative Ways to Travel With Your Bike
Of course, there are other creative ways to transport a bike. For instance, you can always see if a friend has an extra rack on their car for your bike if they are driving to the race and you aren't. Shipping your bike to a bike shop for them to build ahead of time is also an option and they may even disassemble your bike for you (though it can be very expensive).
Regardless of how you get your bike to a race, if you're not a bike mechanic and had to disassemble and reassemble your bike, it is a good idea to locate bike support or a local bike shop to have a mechanic have your bike looked over prior to racing. Bike shops become busy with last minute adjustments.
Last thing – make sure to test ride the bike once or twice before the race to make sure it is functioning properly. Do this before you check your bike into transition area as many larger races won't allow you to bring your bike back out once it is checked in.
Please note that we have no relationship with any of the brands mentioned in this post.
Good luck and safe travels!
David
—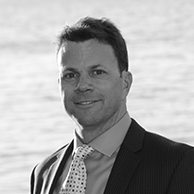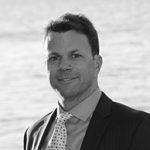 As an athlete, David Glover has completed 28 IRONMAN distance triathlons, which includes two sub 9 hour finishes and winning Vineman Full twice. Now, David's passion now is helping triathlete and other endurance athletes achieve their dreams through his online triathlon education and training company, ENDURANCEWORKS. David has an MS in Exercise Physiology and is certified as a coach by IRONMAN Triathlon, USA Triathlon and USA Cycling plus has his CSCS from NSCA. After six years of living, training and coaching in the triathlon mecca of Boulder, CO, David currently resides in Southern California.