Learn These Three Simple Tools to Overcome…Yourself
"You are never really playing an opponent. You are playing yourself."  – Arthur Ashe
I love this quote by tennis great Arthur Ashe because it clearly describes the triathlon or marathon racing experience: you're competing against yourself.
How easy it is on race day to get caught in negative thought patterns like:
"This is so hard. I can't do this."
"My legs hurt. I need to stop."
"It's so hot. I just want to be done."
The problem becomes when they create a negative spiral down in thinking that leads to a negative spiral down in performance.
Or, maybe your mind wanders and you find yourself thinking about everything else but the race (and you also slow down).
So, what can you do to minimize the negativity and focus your mind?
Here are three simple tools that you can use:
Affirmations
Continuous Self Check In
Breathing
Affirmations
Affirmations are a simple, positive statements of something that you want to happen but stated in present tense as if it's already happened. You can practice affirmations in your training to use on race day. I explain in this short video:
Continuous Self Check-in
A powerful way to minimize your negative thinking is to replace it with what's going on right now – i.e. become fully present in the moment.
One way to do this is to perform a continuous self check in of what you're experiencing, how you're feeling, what's going on with your body, etc. I explain in this short video:
Breathing
Performing a simple breathing exercise can help you relax and reduce stress plus gives you something to focus on besides negative thoughts in your head. Here are some simple breathing guidelines:
Slow down your breathing and take deeper breaths.
Focus on breathing in through the nose and breathing out through the mouth.
Relax your shoulders and visualize any tension in your body melting away.
Of course, if you're racing a short race like a 5K or sprint triathlon, this may be difficult to do during your race, but you can still use as a pre-race tool to calm your mind.
What's great about all three of these tools is that you can use all of them on race day at any given moment. Be sure to practice in training first so they become second nature on race day. As you practice more, you'll also find yourself paying attention more to what your mind is doing so it becomes easier to shift your focus back to the now.
Happy training,
David
—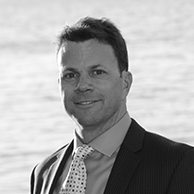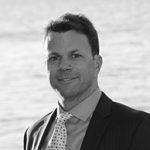 Coach David Glover, MS, CSCS has completed 28 IRONMAN distance triathlons, which includes two sub 9 hour finishes and winning Vineman Full twice. Now, David's passion now is helping triathlete and other endurance athletes achieve their dreams through his online triathlon education and training company, ENDURANCEWORKS. David has an MS in Exercise Physiology and is certified as a coach by IRONMAN Triathlon, USA Triathlon and USA Cycling plus has his CSCS designation from NSCA. After six years of living, training and coaching in the triathlon mecca of Boulder, CO, David currently resides in Southern California.