As a triathlete, how do you feel about just running? The winter months between one triathlon season and the next provide an opportunity to focus your training in one area. This winter we encourage you to sign up for a few stand alone running races from 5k's to half marathons.
Here are 5 reasons why triathletes should do running races in the winter:
Motivation: Showing up to a race is exciting. Yes, you can go run a 5k any Sunday morning by yourself without paying $30+ for a closed race course. However, this type of training isn't the same as racing. Being at a race is motivating because you have others to compete against, you have people cheering on the course, and you have a finish line to cross. Plus, having a few running races on your calendar for the winter will help provide the extra motivational boost to do the training.
Pacing Practice: Running races provide an excellent opportunity to practice pacing yourself. Can you negative split your race such that the second half is a little faster than the faster half? Half-marathons are perfect for both IRONMAN 70.3® and IRONMAN Triathlon® pacing practice. If you know you can nail a half marathon and finish in an 1:45 then your body will remember what it feels like to run that pace plus give you the confidence  for future races. If you do feel that you need to run a marathon in preparation for an IRONMAN in the summer or fall, running a marathon in the winter and early spring will allow you to focus on training for the triathlon then allow for full recovery before shifting to IRONMAN training.
Mental Training: Races are an excellent opportunity to practice and develop the skill of managing negative thoughts / self-talk in your head. These are the moments where you don't think you can continue at your current pace, call yourself a "slow runner" or even quit. The quicker you become aware of the negative banter, the quicker you can shift your focus to something else like your breathing or positive self-talk by using words of affirmation like "I run effortlessly like a gazelle."  When triathlon season comes and you are dragging at the end of a 70.3, you can call up positive memories of your winter races to help you push through the discomfort.
Speed Training: Just because you are signed up for an IRONMAN or IRONMAN 70.3 in the summer, it doesn't mean you should ignore speed work. In an article he wrote for TrainingPeaks called "Four Weeks to a Faster Triathlon Run," David Glover talks about the importance of doing speed work – even during the off season or winter – in order to recruit and train fast twitch muscle fibers. If you're always running at an easy-to-moderate pace (commonly referred to as Zone 2), then you're missing out on training the fast twitch fibers and will race below your performance potential. One of the best things about intervals is that you don't have to do a lot of volume to get a lot of benefit. Like any type of training, "use it or lose it" holds true for training fast-twitch muscle fibers. Be sure to check out David's article as he includes sample interval sets that you can incorporate into your training.
Keep the Holiday Weight Off: There are some athletes that stay so lean during the season that the off-season is a good chance for them to gain a few pounds to support their body's repair. The rest of us don't need to be eating the third dessert at the holiday work party or drinking alcohol in an effort to make the in-laws more bearable. While we recommend not letting your nutrition go entirely through the holidays, we understand that you will most likely indulge in certain circumstances. Doing a few fun runs plus associated training through the winter – a Jingle Run, Polar Bear Run, or Resolution Run – will help keep your metabolism up and prevent excessive weight gain.
Need help with your run training? ENDURANCEWORKS has run training plans for running races from 5K to 10K to half marathon to marathon.
Good luck!
Krista
—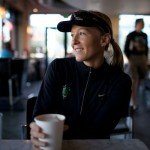 Multiple IRONMAN Triathlon finisher and overall female winner of the Galesburg Half Marathon, Coach Krista Schultz has literally helped thousands of endurance athletes and non-athletes achieve their success through coaching, consulting, clinics, seminars and performance testing. She has written articles for magazines like Triathlete Magazine and Runner's World and is the founder of She Does Tri for Women, which focuses on helping females achieve confidence through health and fitness.