The triathlon racing season is winding down in North America. You have trained for months and months, raced a few (or many) times and have likely seen some success throughout the season.
Congratulations! You've made it this far.
Still racing? This time of year is the tough part. Maybe this sounds familiar: Your motivation lags, the days are shorter (and colder), many of your friends have stopped racing and you want to take a break. But, you have one more race!
The challenge is to not give in to the temptation of an off-season too early. Here are five tips for how to make the most of late-season training and racing to finish at your best:
Include fun activities and cross-training into your schedule – You have spent the whole season building endurance and following a training plan. Do not throw your training plan by the wayside, but do consider mixing up your routine. If you have a long run, plan your route to end at a breakfast cafe. If you aren't excited enough to put on your cycling kit, just take an easy ride around town without an agenda for pace, distance, or watts. It isn't off-season, so don't suddenly start a new strength program, but jumping into a yoga class or going on a hike are perfect ways to re-energize.
Stay focused for key workouts – You may want to ease off after a hard summer of training, but stay focused when it counts. If you have an interval workout or an otherwise key session, make sure you stay focused on your form, pacing, nutrition intake, and mental attitude.
Find training partners who are still in race season – If your core group of triathlon training partners has disappeared into offseason already, then it is time to find other people to train with. Consider swimming with a year-round master's group or joining run-specific groups. There are plenty of runners training for late season races such as the New York City Marathon. Motivation is contagious!
Revisit your season goals and set new ones if necessary – If you began the season with a set of goals, take time to re-evaluate them before your final race. Can you achieve any goals on that list that you have not achieved already? You are probably familiar with outcome goals such as, "I want to finish top in my age-group", but we encourage you to set some process goals as well. Process goals are completely in your control to accomplish. Examples are:

I plan to run the entire race with the exception of walking at aid stations;
I will keep my cadence above 85 rpm; or
I will pace my run evenly instead of going out too fast like last time.

Rest and Recover – Getting sleep this time of year is a little easier because it gets dark outside earlier. However, it is still possible to fall into bad habits and stay up too late. Make an effort to get at least eight hours of sleep in the weeks leading up to your race.
When you get to race week, be sure to check out our Tips for Triathlon Race Week.
Enjoy and appreciate the last few weeks of training, put in the effort when it counts and the payoff will be big on race day.
Good luck!
Krista
—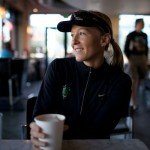 Multiple IRONMAN Triathlon finisher and overall female winner of the Galesburg Half Marathon, Coach Krista Schultz has literally helped thousands of endurance athletes and non-athletes achieve their success through coaching, consulting, clinics, seminars and performance testing. She has written articles for magazines like Triathlete Magazine and Runner's World and is the founder of She Does Tri for Women, which focuses on helping females achieve confidence through health and fitness.