By now you probably already know that triathlon is a tricky sport to train for because it requires you to split your time and effort between three disciplines. Have you ever stopped to consider how difficult it is to budget your money for the sport? For every race you must consider the entry fee, the cost of travel, cost of accommodations, etc. Leading up to the race you most likely will pay for a gym membership, massages, workout nutrition, a training plan or coach, and of course – triathlon gear!
Let's start with how best to spend your money for swimming.
Where to Spend Your Money for Swimming During Training
There is not a lot of swimming gear that a triathlete needs to train. Swimsuit, goggles, paddles, and buoy will cover the majority of swimmers. There are snorkels and other training aids, but we recommend you stick to the basics. Before spending money on the latest and greatest Michael Phelps snorkel, consider swim lessons to work on your technique. Your dollars are also better spent towards joining a quality master's program then on the trendy new suit you saw from Speedo.
Often a master's program will be associated with a gym. In this case you will be paying for a gym membership to attend these sessions. Before committing to a membership take a look at the swim program:
Does the group train at times that will allow you to make practice? If the practice occurs when you are at work then it is useless to you. If the practice is 30 minutes from your house then realize you will be losing another hour of your day in commute time.
Are practice geared towards triathletes or master's swimmers? If it is geared towards triathletes the workout will include more freestyle. Other programs may complete more yards of fly, backstroke, and breaststroke then you are interested in swimming.
Will the coach offer stroke advice? If not, decide whether you would be better served starting with individual swim lessons.
Does the gym provide pull buoys and kickboards? If so, you might not even need to purchase these items yourself.
Where to Spend Your Money for Swimming During Race Season
Owning a wetsuit may seem like a big investment if you are new to triathlons. If you are a beginner swimmer racing in a wetsuit is advisable. Not only will it keep you warmer, it will add buoyancy and give you confidence in the water. If you are not sure of how you'll enjoy the sport or you are only racing once a year, renting a wetsuit ahead of your race could save you money until you are ready to make the purchase. Wetsuits are allowed in races with water temperatures below 78 degrees. Racers may chose to wear them in temperatures up to 83.9 degrees, but they will not be eligible for awards.
If you are racing warm conditions where the race is likely to be non-wetsuit legal, you have the option of buying a swimskin. Swimskins go over your triathlon kit to minimize friction and add slight compression, resulting in a faster swim time. Do you need one? Probably only if you are competing for a specific qualification or place. Again, spending the money on a swim lesson may actually save you more time in the water than a swimskin.
Looking for immediate advice? Go over to our School of Tri Swimming Classroom or check out our library of swim drills. Off-season is the perfect time to re-evaluate your swim training, your gear, and your goals for next year.
Be sure to check out the other articles in our series on where to spend money in triathlon:
Happy training,
David
—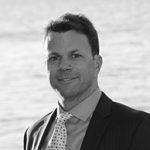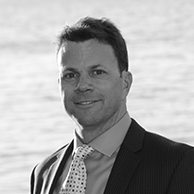 Coach David Glover, MS, CSCS has completed 28 IRONMAN distance triathlons, which includes two sub 9 hour finishes and winning Vineman Full twice. Now, David's passion now is helping triathlete and other endurance athletes achieve their dreams through his online triathlon education and training company, ENDURANCEWORKS. David has an MS in Exercise Physiology and is certified as a coach by IRONMAN Triathlon, USA Triathlon and USA Cycling plus has his CSCS from NSCA. After six years of living, training and coaching in the triathlon mecca of Boulder, CO, David currently resides in Southern California.